Coming home to my province in Iloilo is always good for my heart.  I was born and raised in Iloilo and I am glad that now I come home at least twice a year to bring my own family to see what kind of life I grew up in.
I come home for many reasons. One, craving for good Ilonggo food – whether it's the batchoy, pancit molo, the inasals, the biscocho, butterscotch, panso in pan de buho, Uncle Tom or Break through – they are definitely a treat.  Second, for the rest and relaxation: its visiting the farm, going island hopping in Guimaras, enjoying the beach and having a massage – these are worth coming home too.  Third, friends:  Iloilo is a small city where everyone knows everybody and everyone is friendly.  You will always be invited to coffee, gimmicks and hang outs – if you say you're in town, make sure you add space for these get-togethers. But the number one reason that I really come home is for family I have back in my home province.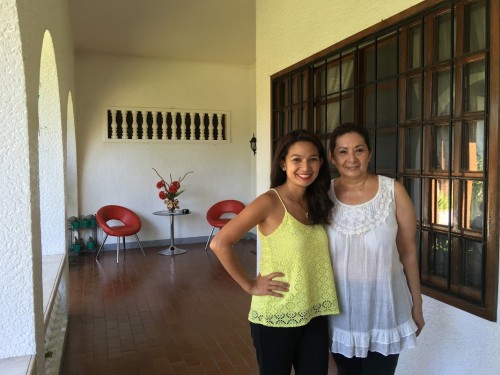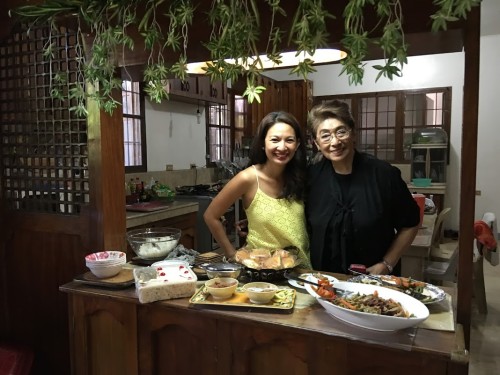 You see, I was reared by strong women.  Since my father abandoned us and  my grandfather  passed away when I was 12, my pillar of strength was found in my mom and grandmother. My mother is very free – spirited. She is very open minded and she is creative. I love sitting and just chatting with her on anything and everything. She has always good words and encouragement for me I am blessed.  My grandmother taught me a lot about being a great wife. She gave me the desire to love cooking and baking. We come home to get our hands busy in the kitchen. Its our amazing family bonding time! My grandmother is very thoughtful and has modeled to me faithfulness and patience.  I took a lot of that with me.
We decided we were going to visit them during the Dinagyang season.  So John started booking our tickets. John typed in the date of departure January 17, 2016 morning flight.  Thinking of staying for 10 days, he placed a date of return to Manila would be January 27, 2016 last flight.  Lo and behold, as we printed our tickets that's when we realized we mistyped the return date instead of 27 it was 17! The same day we arrive is the same day we leave! 
We had a dilemma, if we were to rebook, it was like buying new tickets and there was 7 of us. The cost was just something we were not prepared to pay for.  So we wrestled on whether to just cancel the trip all together or take that day trip. We resolved that even in our mistake, God can make all thing work together for good!  So we decided to just take the adventure and go on a daytrip.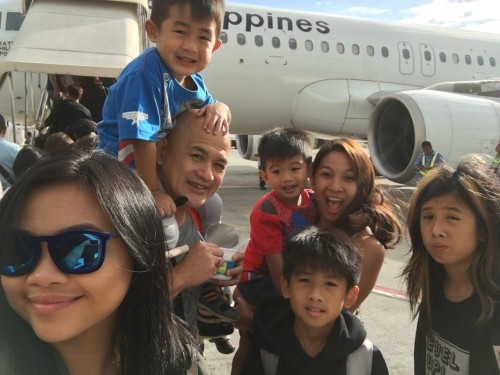 Because we only had from 9am -6pm – we were INTENTIONAL to make this a worthy trip.  Jazz was with us and it was her first time to see Iloilo. So we stretch the capacity of our time.  We had a wonderful morning and lunch bonding and catching up at our home.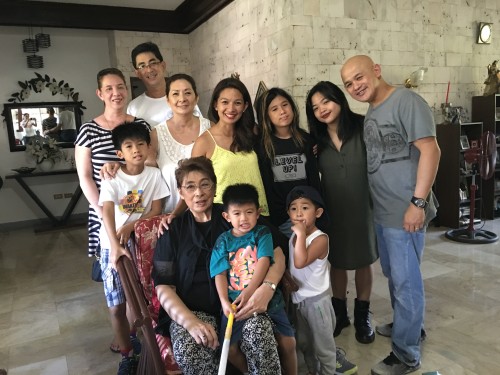 We headed straight to see Jaro Plaza to see the Cathedral Church, Belfry Tower.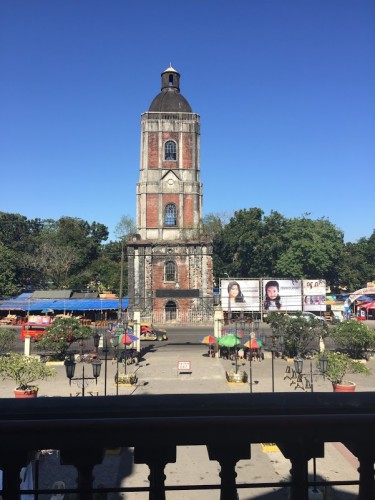 We took a peek at the new Iloilo Convention Center in Mandurriao and visited Small Ville.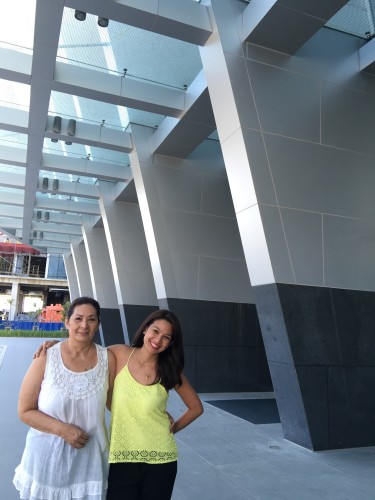 We then drove to Molo Plaza and the historical St. Ann Parish church and passed by Panaderia de Molo to buy some treats.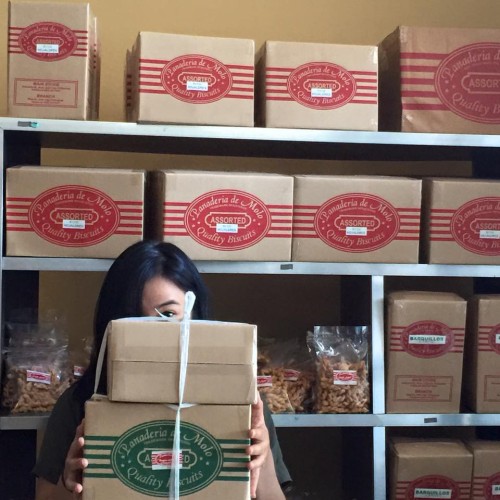 We went to see the new walk ways around the Iloilo River.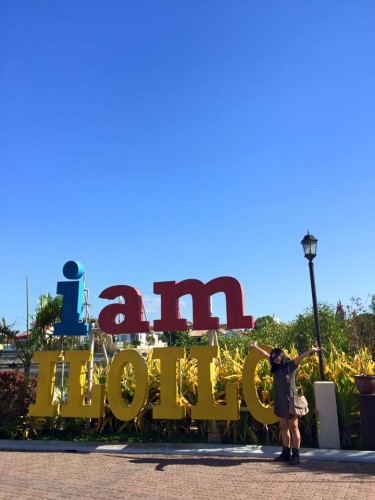 Then God makes an interesting twist to our journey. We were aiming to buy the famous squid rings and schublig from a cousin when we discovered that their whole clan decided to have an impromptu meet up. It was an instant reunion as we were just in time for the get-together!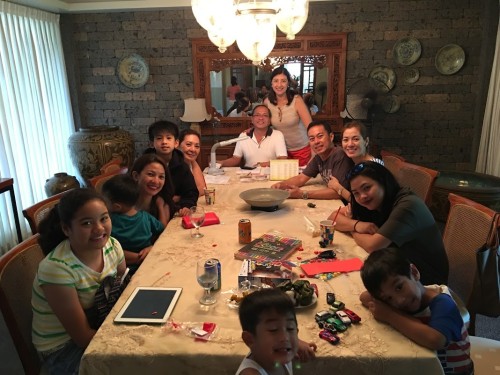 As if this was not enough, I also found out, one of our cousins (which I haven't seen for 4 years) from New Zealand was in town too and was leaving the next day, so by God's favor we were able to visit them too.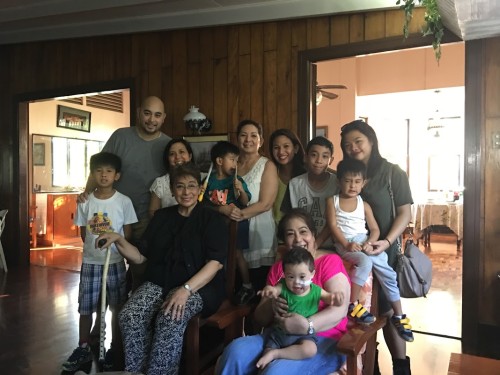 We also got to visit the youngest sister of my grandfather who carries now all the stories and history of the family. This was truly a jam-packed day and full of surprises from God.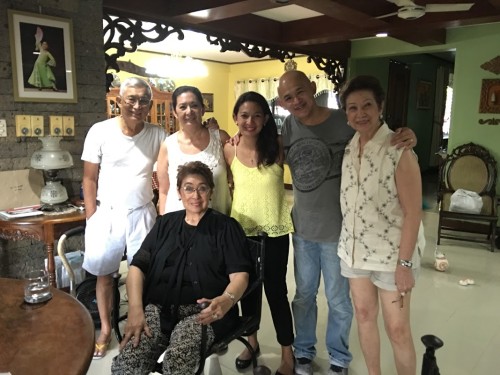 As we were heading back to the airport – John and I took to heart a lesson from this trip.  If you knew you had very little time, how would you spend it? We knew we had 1 day – we maximized every minute.  If we had 10 days, there was a great possibility I would have not seen family because for sure – my first days would be rest and relaxation and I would have missed all the get togethers.   Then it reminded me of our faith walk. Many people still have not given their life to the Lord and are missing out in serving Him because they believe the lie that they have "so much time". So they still hold back another day, week, month or even years connecting with family or friends. So much words are left unsaid such as "I'm sorry. Forgive me. I love you. Thank you for making an impact in my life." Don't wait till its too late.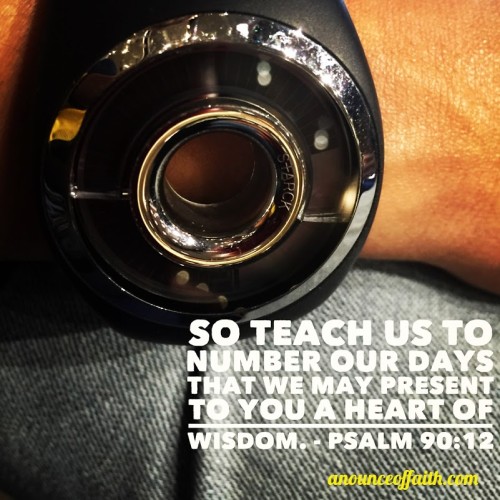 We need to be wise and learn how to number our days.  The truth is life is short. So if God gave you a one day adventure and lets say its would also be your last day on earth? How would you live it?