I am writing this in the hope that others who dream to go to visit Europe can be able to in the nearest future. You see heading to Europe or even other countries were all just in our bucket list. But John and I have been thinking that if we are to make impacts and memories in our marriage or with our children, it was high time we really should think about planning out intentional vacations with our family that will matter for years to come. We did not know how but we prayed that we could do this.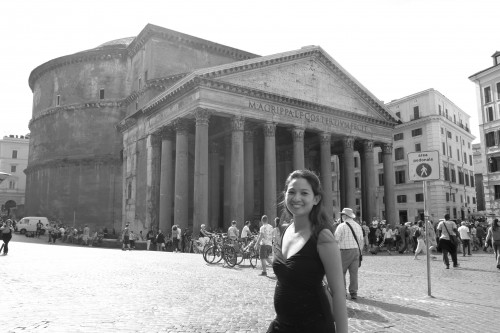 MAKE VACATIONS YOUR GUARDED INVESTMENT
Our adventure all began when we were in Boracay for a vacation. We were walking in the beach when someone offered to give us free dinner by Astoria. We knew there was a catch but our schedule was free and we decided that it would be our opportunity to share the Lord to the agent that was attending to us. That night we had good dinner, good talk with the agents and the deal was very good, that my husband and I signed up for this. What was extra special was how we ended the night by praying for the whole staff of Astoria who were all homesick. It was a privilege to pray for them and bring them comfort. The very next day we all got to worship with the same staff for Sunday church service.
What we signed up for was exactly what we prayed for. We signed to get into this time-share investment that will "force" us to get into a vacation every 2 years for the next 30 years of our lives with our family. We took our first family staycation in Astoria Manila and that was fun! But somehow we forgot about the year after that came after that. The agent calls my husband telling him that our points were expiring and to pick any country in the world to have our 7 days vacation. I don't know what got into my husband, (he must be reading letters of Paul to the different churches or he was pressured at the time of that phone call) but he decided that he wanted to go to Greece. So this year we have started reaping off our time-share with a trip to Europe.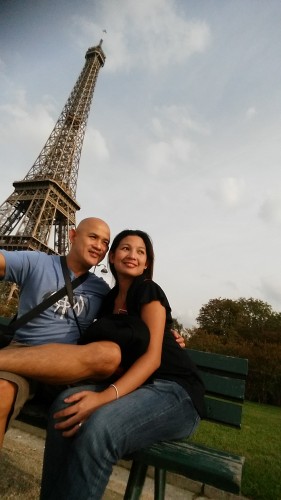 PLAN AHEAD and COUNT THE COST
What I appreciate about my husband is that he is a wise spender. So with the idea in mind of heading off to Greece, he started looking for flights that could allow us to enter in 1 country and leave another country that was near Greece area. So we decided we were going to enter Paris and exit Rome. We were only out for 2 weeks so planning ahead was crucial. He waited for the best airline deals and started researching online for accommodations and attractions within the cities we were going to be in. We also booked things in transition. Tickets first, then hotels in the next couple of months and then as the days were nearing – we research on which tourist sites we wanted to go to and computed how much we should be spending and bought tickets online (this came out to be the cheapest way). I was surprise that we did not feel the expenses coming in because it wasdone in a staggered manner but planned.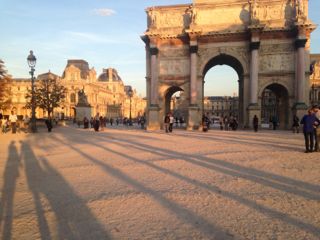 DO LOCAL STUFF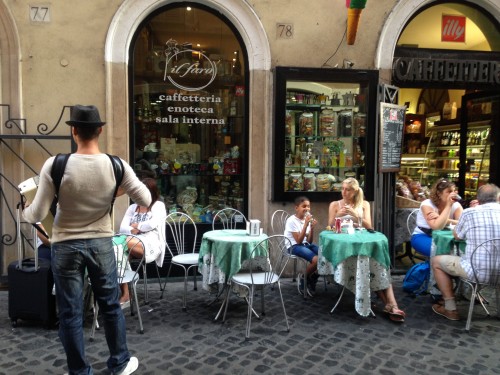 Thanks to technology like foursquare and tripadvisor, we enjoyed eating in the right places and we got good advise from the people that came ahead of us who wrote their experiences online. So we decided we are going on local trail and not do the usual "group tour" style. We appreciated this the most because we moved at our own pace and we wanted to experience the local feel without the pressure of moving with a group. We took the maps as our best guide and took their local trams/trains and walked in their streets day to night. Except for Greece it was important to travel with a car because the sites they had were not walking distance but the drive was amazing in terms of view and the places are so different every place you go to.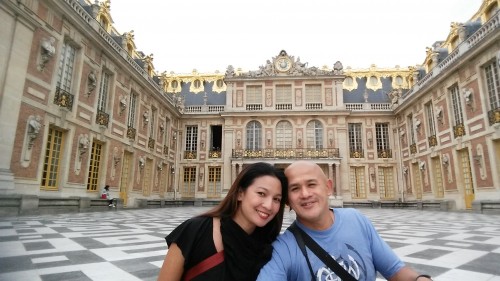 Believe it or not when I computed everything we spent from airfare, accommodation to food and attractions for both of us, I am in awe that God gave us a chance to visit 3 countries for a price that was quite affordable Php250,000.00. I also am thankful that we invested years ago in time-share because our one time investment is now reaping memories we will never forget in this lifetime.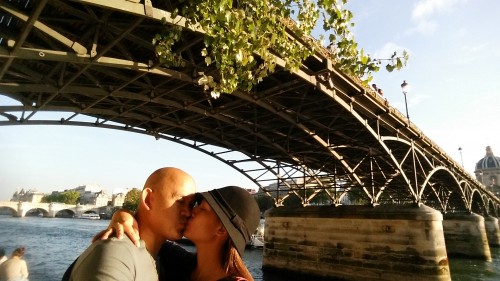 Now we are planning out our next vacation that we will be "forced" to take in 2016 🙂