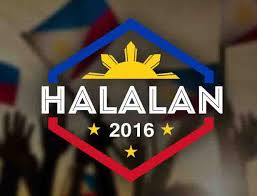 Since many of us need to be reminded, If Paul were alive today, what probably would be he reminding the believers regarding the upcoming election?
Don't allow the devil to triumph in Dividing the people of God – "I urge you, brothers and sisters, to watch out for those who cause divisions and put obstacles in your way that are contrary to the teaching you have learned. Keep away from them." Romans 16:17
Be gentle to one another  – "Be completely humble and gentle; be patient, bearing with one another in love." Ephesians 4:2
Don't engage in unwholesome talk  – "Do not let any unwholesome talk come out of your mouths, but only what is helpful for building others up according to their needs, that it may benefit those who listen." Ephesians 4:29
Don't allow Bitterness, Anger & Rage to dwell in your body.  Don't get into fights and always be loving and forgiving – "Get rid of all bitterness, rage and anger, brawling and slander, along with every form of malice. Be kind and compassionate to one another, forgiving each other, just as in Christ God forgave you." – Ephesians 4:30
After a winner is declared, let us unite and allow healing for everyone must now honor and respect the new president – "Let everyone be subject to the governing authorities, for there is no authority except that which God has established. The authorities that exist have been established by God.2 Consequently, whoever rebels against the authority is rebelling against what God has instituted, and those who do so will bring judgment on themselves" Romans 13:1-2
So what about in selecting our leaders, does the bible give us any guidelines on how to select?  Lets take it from the leader of the Israelites himself – Moses.  He gives us a 3 point checklist:
Exodus 18:21 "Select capable men from all the people–men who fear God, trustworthy men who hate dishonest gain–and appoint them as officials over thousands, hundreds, fifties and tens."
Does your candidate fear God?  Is he trust worthy and hates dishonest gain?