The movie Cinderella said it best "Have courage. Be Kind".
My eyes would well up and my heart would break as I would listen to the prayers of the Revelation kids during Wednesday service.  They have the courage to pray for the very basic needs in life. They pray for their parents to reconcile.  They pray for good health and for their daily needs.  I never heard in their prayers: please give me gadgets or toys.  When we get in small groups I can say they courageously and sincerely believe JESUS will answer their prayers.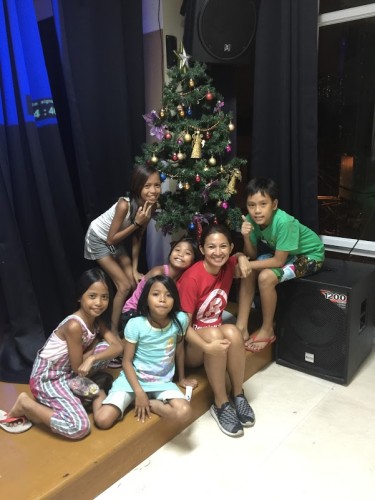 What tugged my heart was their desire to have a better life. I discovered that even on Sunday mornings these kids are picking up trash for 5 pesos.  The more trash they collected the greater chance for their family to have at least 1 good meal for the day.  That is why when we serve food, many of them refuse to finish their food and instead take it home.  These kids have kindness and selflessness within. Whatever blessings they received, they want to share it to their family.
This opened our eyes to see that even the poorest of poor have such beautiful and pure traits.  They have both courage and kindness. This gave us such a burden to not only talk about the love of Jesus but show them the love of Jesus in action.  So the Christmas Joy Project was born.  It was an invitation to partake in giving the true meaning of Christmas to these kids. We wanted to help 300 families by giving them a noche Buena meal.  We asked the Lord to allow John and I to be conduits where we can have people who have been blessed with more to give and those with less to receive.
We were so amazed by the movement of the Holy Spirit. We saw the outpouring of generosity from people that the Lord had touched. Some gave all the way from the US, Laos and Singapore. We have very dear friends from our D group just give without even asking how we are distributing the goods. Our homeschooling friends – just mobilized and gave stuff as prizes for our Christmas party as well as goods for the giving. Mommy communities such as  Newly Weds at Work and Mommy Mundo gave clothes and goods including Havaianas!  We have a beautiful woman donating 100 nice new pairs of shoes. We had donors that gave buckets that we could store the noche Buena goodies.  Macaroni noodles and rice and Bibles were provided.  We got discounted amounts for every item: Spring Cooking Oil, CDO ham, Mega Tuna and Sardines, UFC Spaghetti Sauce. We budgeted for 500 pesos per family but God gave abundantly that we gave a package worth P1,000 per bucket.  I really believe that you can never outgive God.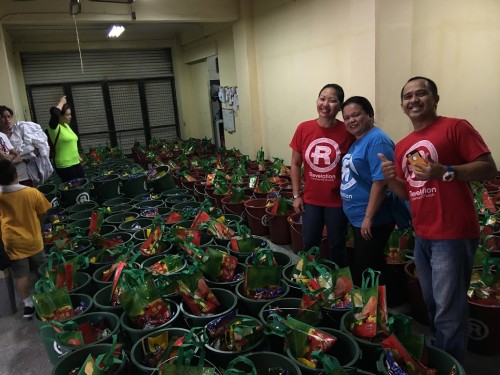 The morning of December 23, God granted us a sunny day with an army of volunteers to walk the streets in our community and share the real reason for Christmas. We knocked. We sang Christmas carols. We shared the gospel and prayed for each family.  In that time God allowed us to pray for the sick, the broken hearted, the abandoned and the lost.  Every volunteer came back energized with what they were able to witness. Stories such as families running for prayers for their paralytic father and being in the house where a person was trying to commit suicide just in time heard God's story of hope were just a few of the amazing things we encountered.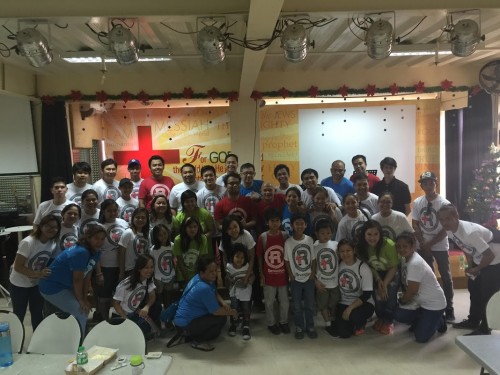 Have Courage.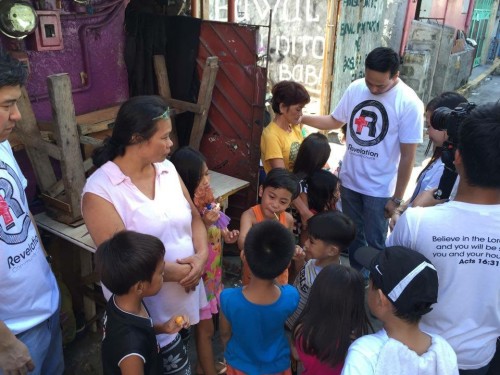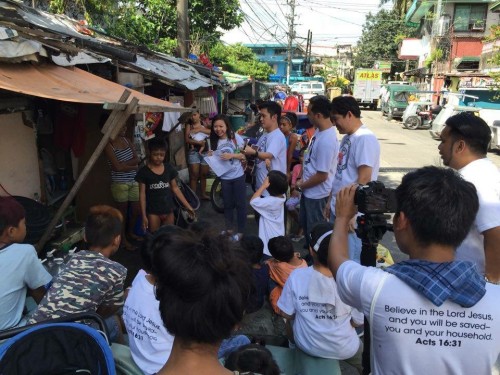 It takes lots of courage to do something out of our comfort zone.  It takes courage to be giving in a world that teaches us to think of our self.  I have learned that if we if invite people to partake in something – we need to be courageous to ask. And the courageous and godly ones will answer the call.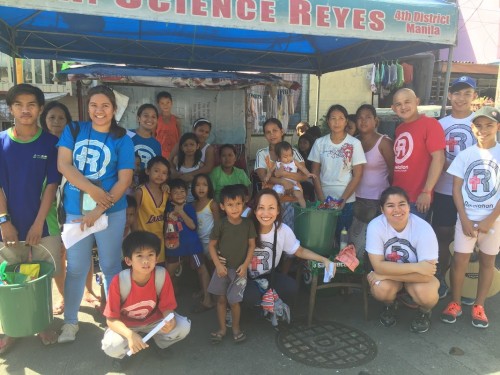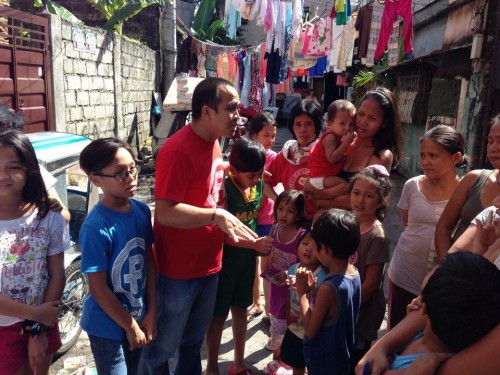 Be Kind.
When I study 1 Corinthians of love.  Its says that Love is patient. Love is KIND.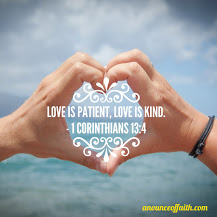 The truth is words are not enough. Most of the time people don't feel the love of Christ when we say that we are praying for their helpless state or condition. James actually shares it that your faith means nothing without deeds.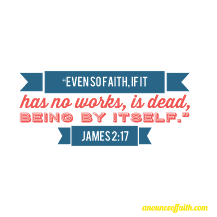 People will know that you do care about them by your act of kindness.  Kindness is translated in the giving your time, talent and treasures. Random acts of kindness definitely have ripple effects. Blessed people bless others. As a proof of this ripple effect, those we blessed by walking the streets were the same people that invited others to hear the gospel in our Christmas service for the first time.  Our usual 150-200 pax attendees ballooned to almost 500 that evening. Kindness attracts people.  In our case, our kindness led so many people to surrender their life to Jesus.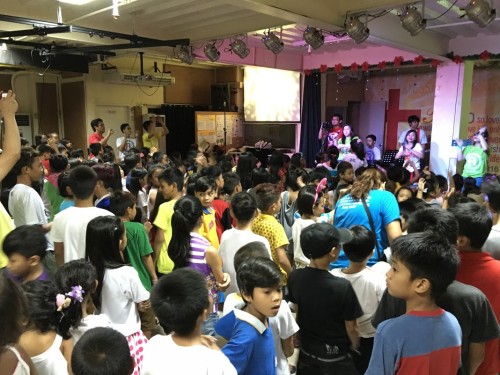 So in as we cap 2015. Let me invite you to join us to a courageous calling – help transform our community with whatever God has given you.  Be a blessing by your acts of kindness.