These past weeks, I have been beaten with bad news and problems. Many of which are serious concerns but are not within the circle of my control. Many times I feel stressed, helpless and desperate especially when I don't have the right solution to the situation. I am very aware that focusing on the problems will only wear my spirit out. So my default mode is to humble myself, get down on my knees and cry out to our Lord. I am very thankful that God speaks clearly through his word and that's what I am embracing today.
How are you today?
Are you restless and anxious? Have you been over eating or losing your appetite because you cant think straight. Are you over analyzing your situation and yet there is not much you can do? Have you been praying for something and it seems nothing is happening?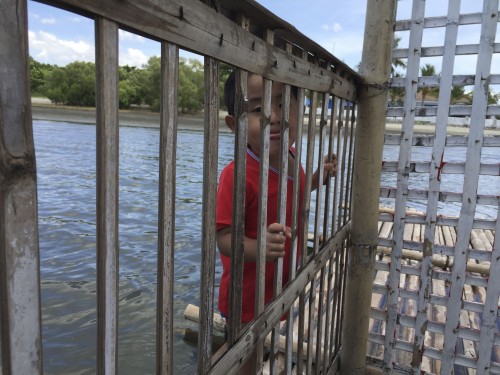 Have you been in this situation? Let me give you words of comfort and a refreshment of your soul. The Lord reminded me:
God is with me.
Sometimes we feel we are battling gazillion problems alone. But the truth is God is always with us. He knows everything that is happening to us. The Lord constantly reminds us that he will never leave nor forsake us.
Deuteronomy31:6 Be strong and courageous. Do not be afraid or terrified because of them, for the Lord your God goes with you; he will never leave you nor forsake you."
Many times I have been asked, "How big is your God?" Our response to problems is a true test to see if we truly put our trust in an Almighty Creator. If He is truly big, then all our problems are small compared to His greatness. Then why should we worry much?
God is in Control.
If you are like me, who run events and directs shows – you will have a tendency to be a control freak. Many of us like control. We like to know who, what, when and where things will happen and try to put together a scenario that is in our favor. But in life, the true Director of our life events is God. He is in control. Even when things seem to be not right or unfair in our eyes, God has a purpose for every single situation. God is not sleeping; He knows everything and is in control. The true comfort is in his words: All things work for the good of thosewho are in Christ Jesus. If you have put your trust in God, then let Go and let God take control of your life. When you have that peace knowing He's got your back, you will be more than willing to surrender and submit even if the situation is painful.
Problems give us the opportunity to be more Christ-like.
Even if we don't approve of having difficult circumstance, these circumstances help mold our character. Every problem gives us the opportunity to be more Christ-like. We can choose to do what Jesus would do in any given situation.
Luke 6:27-31 "But to you who are listening I say: Love your enemies, do good to those who hate you, bless those who curse you, pray for those who mistreat you. If someone slaps you on one cheek, turn to them the other also. If someone takes your coat, do not withhold your shirt from them. Give to everyone who asks you, and if anyone takes what belongs to you, do not demand it back. Do to others as you would have them do to you.
Start counting your blessings.
But who am I to complain? Who does not have problems of their own? Surely good things outweigh the bad. Our blessings are as numerous than the stars compared to the problems that we have. The secret is focusing on Jesus and counting your blessings. I have learned to count everything: that I am alive today.
I am healthy. My body parts and sense are functioning properly. God enables me to work. There is food on the table. I have a complete family. I have electricity at home. I sleep in a bed. I took a bath today. I have Internet connection and get to connect with people. I have no debts. I can go on and on. We may have struggles but life is not all that bad.
Just to end, I was privileged to watch the Hillsong Concert. This song moved me to tears. Its exactly what I needed to hear.
God Is Able
He Will Never Fail
He Is Almighty God
Greater Than All We Seek
Greater Than All We Ask
He Has Done Great Things
Chorus
Lifted Up
He Defeated The Grave
Raised To Life
Our God Is Able
In His Name We Overcome
For The Lord
Our God Is Able
God Is With Us
God Is On Our Side
He Will Make A Way
Far Above All We Know
Far Above All We Hope
He Has Done Great Things
God Is With Us
He Will Go Before
He Will Never Leave Us
He Will Never Leave Us
God Is For Us
He Has Open Arms
He Will Never Fail Us
He Will Never Fail Us