I just came out of Camsur with hoarse voice, darker than before and lots of lessons
learned. Camsur is really a bootcamp for God's divine pruning and teaching for me. This year God really revealed a character defect in me. I never knew I struggled in this area – but surprisingly, God showed my sinfulness and thank God I am a changed person.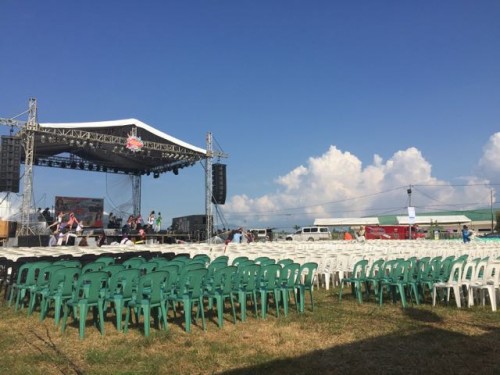 I never realized I had such a restless spirit. This restless spirit in me, wanted to worry, trouble shoot anything and everything that is wrong. I was literally pushing my own strength and will. We knew April and May would be a busy season for our events. So we projected that we would have enough money with payments from our past projects to fuel our summer projects. But as the days were nearing our summer events, we saw no collections coming in. This was not how we planned it to be! Have you been in situations where things does not go as planned? Well if you are an event organizer like me this is not a good thing because factors like no resource will make not within control.
What I love about John is that he never loses his cool. He is calm and collected and prayerful. I on the other hand, I am quiet, prayerful and opppsss… worry wart. So it was such an irony to be prayerful yet worry. Its like I'm negating my own prayer and faith. I whispered to myself "God is going before me." But I cannot help but panic. "Lord time is ticking, are you really going before me?" I know the Lord must be shaking his head and say – "Oh you of such little faith." In my quiet moments with the Lord while being restless in my spirit – I would cry out to Him and share my fears and anxieties. The words that were impressed on me: BE STILL. So the day I chose to surrender and focus on His greatness and goodness despite the "lack in our needs", I rejoiced in what we could accomplish with barely any fuel to run our events. This in itself is God's glorious work and miracle.
John and I did our part. We followed up clients past dues. We also went from bank to bank seeking credit line or loan. In the past this would be quick and easy for us but again God was taking charge. Almost every bank was delaying the approvals. I was in disbelief! Something that took us a few days dragged for weeks – so my husband and I just looked at each other and we just did what God wanted us to do – just be still. I literally felt strapped on to a wall. As days were nearing we needed to pay 1 Million for an artist we were bringing to the event. All we could do was pray. Then one of the banks gave a surprise visit to check our property. As we were going through the interview, the bank officers were doing small talks about our family, our business and our life. In my head, "I am burning 1 hour of small talk here, will this amount into something?" Just as I was feeling discouraged, the bank officer then said, that our credit line has been approved and they just wanted to get to know us! I felt like crying that day. We were able to pay the artist and we had more for other expenses. God humbled me and showed me that I needed to trust in Him more , extend more patience and be still. I never realized how hard this would be for me!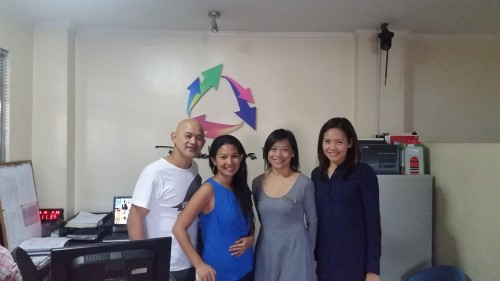 The Lord was still testing my heart when I got down Camsur. Would I rely and REST on him or would I take control again? We have yearly brought this lights and sounds supplier because they are considered one of the best for big outdoor concerts. But for some reason, this year, they were my greatest cause for a heart attack. In a gist, the technical staff they gave us were incompetent, their equipment were sub-standard as the speakers were weak or broken, their mics were causing major feedback and more. Good thing, we had some sound engineers from the bands and artist that found a way to make it "sound worthy" during the show otherwise it was really sounding to be coming out of tin cans. Because the technical equipment was out of my control, I found myself praying for the lights and sounds equipment for every show. We even asked the owner to send reinforcement of equipment and better audio staff – but the result were the same. I was very frustrated but this led me to pray and depend on the Lord. Every event had so much tension of possibly having things go wrong. The Lord once again asked me to BE STILL. When I understood this, everything went well – as if the real director of the show was God Himself!
On the last day of the event, we had to move to another location. This became the ultimate climax for my character testing. I took it upon myself to do a surprise visit during the set up. I began to panic. The set up was delayed by 4 hours, The stage that was set up was half the size of what it should have been. The lights and sounds equipment were starting to set up but the genset of the client has not arrived so there was no way to check the equipment. Then it rained hard. All the equipment was wet. I could smell disaster already. I knew the Lord was telling me, you have gone this far of your training now is the time to trust in Me and Be still. HAAAAYYYY… Lord I don't know if I can stand and watch something crumble before me. But the Lord allowed it to happen. The event that evening began with the worst sounds – it was either mute or extremely deafening. At the start, the artist that went up on stage, walked out because the sounds were awful. Once again, I decided I would be in the artist tent and pray. I will not deny that I was tensed and stressed. But I decided to change my reaction and chose to be still and pray quietly. Slowly, the show picked up on its own. But here is the funny part: Every time I would step out of the tent to peek and check the event, something bad would happen. But every time I would sit inside the tent to pray, everything was fine again. It was borderline funny for me because the Lord was clearly telling me, "stay clear of this event, I am in control."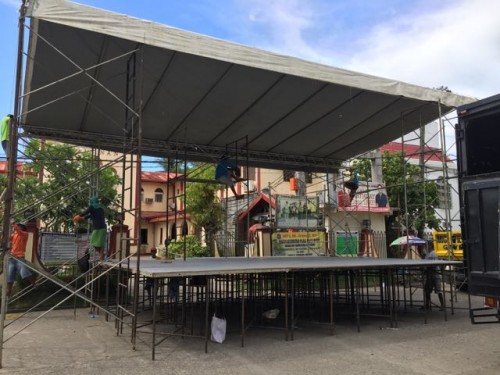 So what have I learned this time?
God is in control no matter what I think or feel. God wants us to do our part and the rest we learn to surrender in prayer. God has my best interest in mind. So instead of worrying – start praying. God's provision goes before us. Just as I thought we would not be able to make it in terms of funds, God supplied all our needs and it has not even been 2 weeks but client has fully paid us which has allowed us to cover all our expenses. Its useless being restless – Rest in Jesus and discover the joy of His leading and will.