Big Dreams start Small 
I remember as a young kid during the summer break, my cousins and I would be selling ice candy with matching dance number to our relatives. In those days, ice candy would sell for P1.00 but we would sell it for P10.00. I did not aim to be rich, I was rather interested in finding creative ways to sell our labor-intensive ice candy.  Little did I know that this would be something that would start me off as an marketing entrepreneur.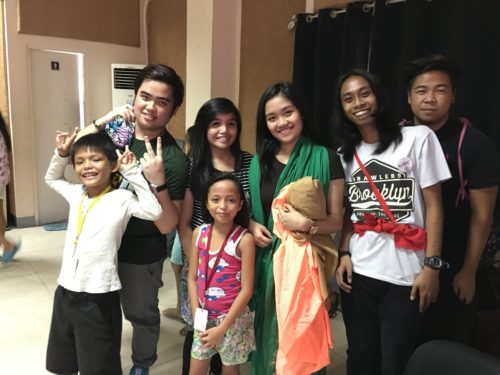 I often say this to the interns in our office, there is no such thing as a "small task or project."  As you type, photocopy or carry stuff – do it with joy and to the best of your ability. Why? Because these are stepping stones to greatness. We are never fully aware that the small task we do could transform a person, an organization and even a nation. It could personally lead you to your God-given destiny. That is why every small thing is important. Every humble beginning is valuable for the future God has laid aside for you. Never take the small things for granted.  Every BIG Dream starts with small steps. Every small thing has the potential to become big.  It is how faithful you are in taking care of the small things that determines how big it can become.
Dream for God
As John and I are growing in our faith, the Lord has given us a heart to dream big for God's Kingdom.  We want to do things that will make Him known and bless people with his good news. As we developed a passion for this, God has taken us into an adventure that is now so overwhelmingly beyond us.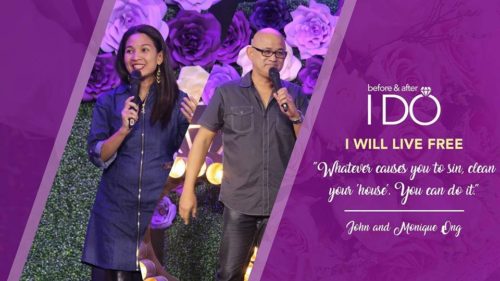 Before and After I do Workshop is one the crazy vision we had for the Lord. John and I completely understand what it is like to have a relationship that is without God's blessings. It was our greatest desire to be able to help couples jumpstart their marriage even before they begin. We started this Before I Do workshop with only 15 couples.  We were already overjoyed with this outcome and we committed to God that we would just faithfully do it 2x a year, as long as the Lord allows it.  At present, it has been running 12 years and Before and After I Do Workshops would have as many as 800 couples at one workshop. It has gone around the globe wherever the Lord chooses to take it. When you have God-dreams, God always exceeds your expectations.
Some dreams may seem close to impossible because you look at your position, resources and experience and you find yourself falling short. This is exactly how we felt when a group of online moms from Newlyweds at Work attended a breastfeeding peer counseling class. We all had a burden to do something with the knowledge that was imparted to us. We knew that breastfeeding is God-given and its the only proper nutrition for our babies. We knew that this information should not die with us.  But we clearly knew that we were just "moms". We had a God-dream to help empower, support and counsel other moms in their breastfeeding journey. We had this crazy idea to be a support group online called Breastfeeding Pinays (BFP). With only what we had, we did everything in our capabilities. Who would have thought that from 200 members in one day,  we are now a group of 200 thousands mothers?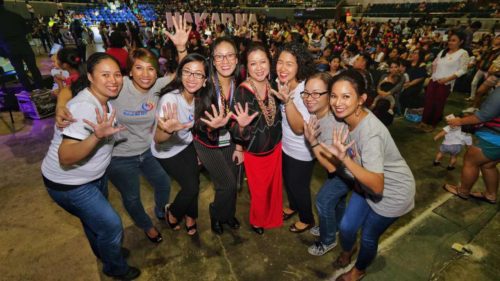 We have a movement called Hakab Na! where moms gather together and have their babies latch for 1 minute in support of the Big latch on worldwide. It began 5 years ago in a rained down flash mob in Rajah Sulayman Park that ended up in Aristocrat restaurant with about 100 breastfeeding moms. All we had was our passion for mothers and a heart for God.  Every year, the dreamers grew and more mommies walked along side us. I had a special prayer last year for BFP. I wanted to partner with the government institution like DOH and DSWD to increase our influence in our country and I asked God to use me to impact the nations.  I cannot begin to tell you how God took that dream into reality.  I was so deeply moved when God allowed our events company Post Ad to mount the ASEAN Breastfeeding Forum.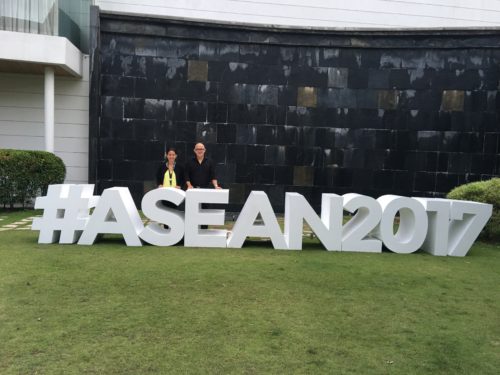 Over 10 nations gathered to talk about how to promote, protect and support breastfeeding and this was a project by no other than DOH!
Hakab Na was supported and the event was mounted in Smart Araneta Coliseum with over 5000 people attending and with about 2000 mothers breastfeeding together!!!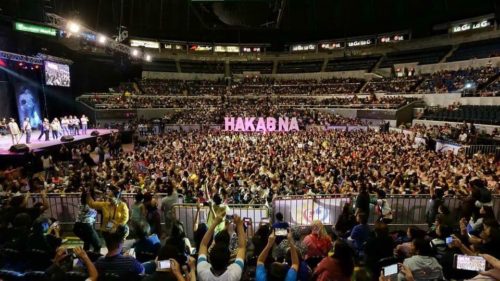 No one can claim that we did this on our own sheer power and strength.  This is definitely ALL GOD's WORK.  This is a true testimony that when God gives dreams, He will accomplish it. Our job is to be faithful, pray and wait for God's timing. Only He can make the impossible, possible!!!
DREAM GIVER
There will also come a time as the God-given dream grows, God may ask you to give the dream away or pass the baton. That's exactly what happened in our journey with Imagine Nation Photography and Wang Videography.

John has not only been influential in the wedding industry, he also raised an army of at least 200 great godly wedding photographers and videographers. For more than 12 years, we faithfully shared Jesus in the marketplace. God gave us favor as we were known as a Christian company.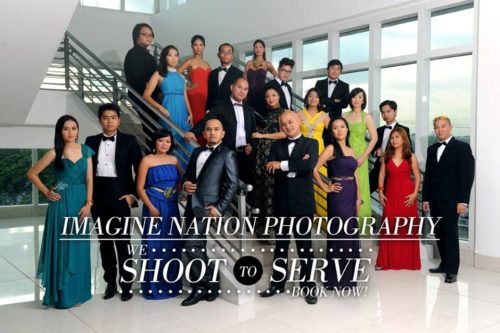 But as we were growing, God made a twist and asked us to release all these talented people so that His Kingdom can massively expand. It was a call to die to all our accomplishments, our desires and dreams.  But it meant life to everyone else who were part of our family.
Today we are proud spiritual parents to these photographers and videographers. Many have replicated what we taught them and are reaching to even more couples than we ever could. God taught us that Kingdom Mentality is not being important in God's Kingdom but doing important things for God's Kingdom. We are thanking God when He gives and when He takes away because we know God ultimately gets magnified.
As I close, I thank God for every small step and for every new beginning. I thank God for giving us God-given dreams for His Kingdom and allowing us to partake in it. I encourage you to pray for God-given dreams for your life that will impact the world for Jesus. Trust me, he will take you for the ride of your life! If you are on that journey following that God-given dream, don't lose hope. Keep praying and stay faithful.  If you are on the next phase of that dream where God is asking you to pass the baton to further his Kingdom, I am personally excited for you.  A new chapter will be written out by God for you. I look forward to the day I meet Jesus face to face and celebrate all the goodness He has allowed me to be part of both small and big.  To God be all the Glory indeed! Hallelujah!