This story began when we attended  our good friends' children's party.  In that party our friend Jeanette gave us a unique invitation to participate in this great RED Bucket Sale.
Many people may not know but I am really not your shopper girlfriend.  I am pretty simple and easily contented with shopping at tiangges or markets. I don't know why I am like this, but the only time I get interested in shopping is if the red tags are up or if I get a real bargain. I am also a slow shopper.   I need to window shop first. Then I wrestle and debate in my head on the best deal. When it seems reasonable for me, I will go back to that store or stall to buy that item.
But my husband is the total opposite of me. He is the master shopper. So when he heard of the deal, he excitedly accepted the offer and pushed me to be his representative.  Here is how the Red Bucket Sale works:  You are given 15 minutes (for our batch, we were given 20 minutes) to pick the branded clothes that are on display and try to fit it in your bucket. The bucket must be sealed in order for it to be accepted at the counter.  This rate is all for 3500 pesos with all these brands participating.
GAP, Cotton On, Giordano, Rustan's, Plains & Prints, Folded & Hung, Tally Weijl, Una Rosa, Cinderella, Seventeen, Mexx, Kashieca, Human, Miyagi & Co,Fresh Brand, The Perfect White Shirt, Fudge Rock, Get Laud, Metro,Collezione, and Old Navy.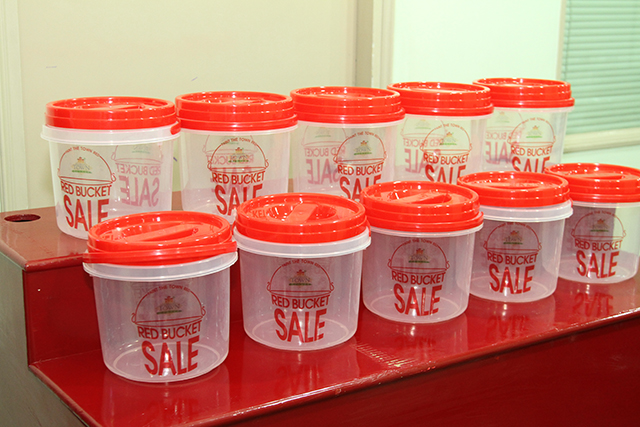 Sounds exciting?
Well unfortunately not for me.  As the days started to come close to the sale, I started developing anxiety attacks. Thinking about the sale, made me grumpy and short-fused.  My thoughts were geared on several things: I don't like shopping under time pressure and I wanted to make sure that I bought much more than what I paid for.  The thought of folding and putting something inside the bucket terrified me.  It also did not help that the bucket was not big either. I wanted so much to back out.  I was getting upset stomach and sleepless nights and I started to have PIMPLES. Yes, you heard me PIMPLES!!!   I praise God that I had 2 other girlfriends that were interested to participate in this event.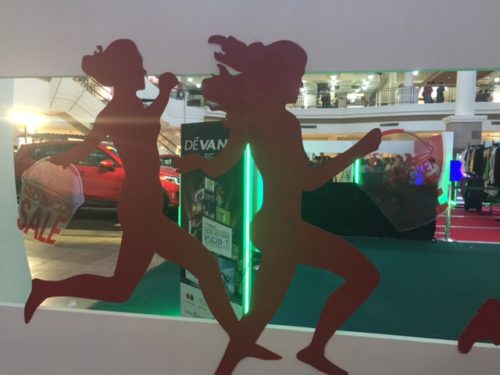 On the day of the Red Bucket Sale, I was still very worried. First, John decided he wasn't coming along with me. With that, I refused to drive all the way to Alabang in my nervous condition!  Good thing our friends decided to pick me up. My greatest consolation was having Sabrina with me as my supporter.  Our call time was 1030am. But since we took all the wrong routes, waze was telling us we will arrive at 1055am – only 5 minutes before the 11am head start of the bucket sale. I was becoming more and more quiet as I was DYING Inside. This is literally what it means to say Death by Shopping. I had to find my inner calm in my own storm. As soon as we got down Alabang Town Center, we immediately got our bucket and without exaggeration we heard the host call out:  "10…9…8…7… 6… 5… 4… 3…2 …1 – The bucket sale race has already begun."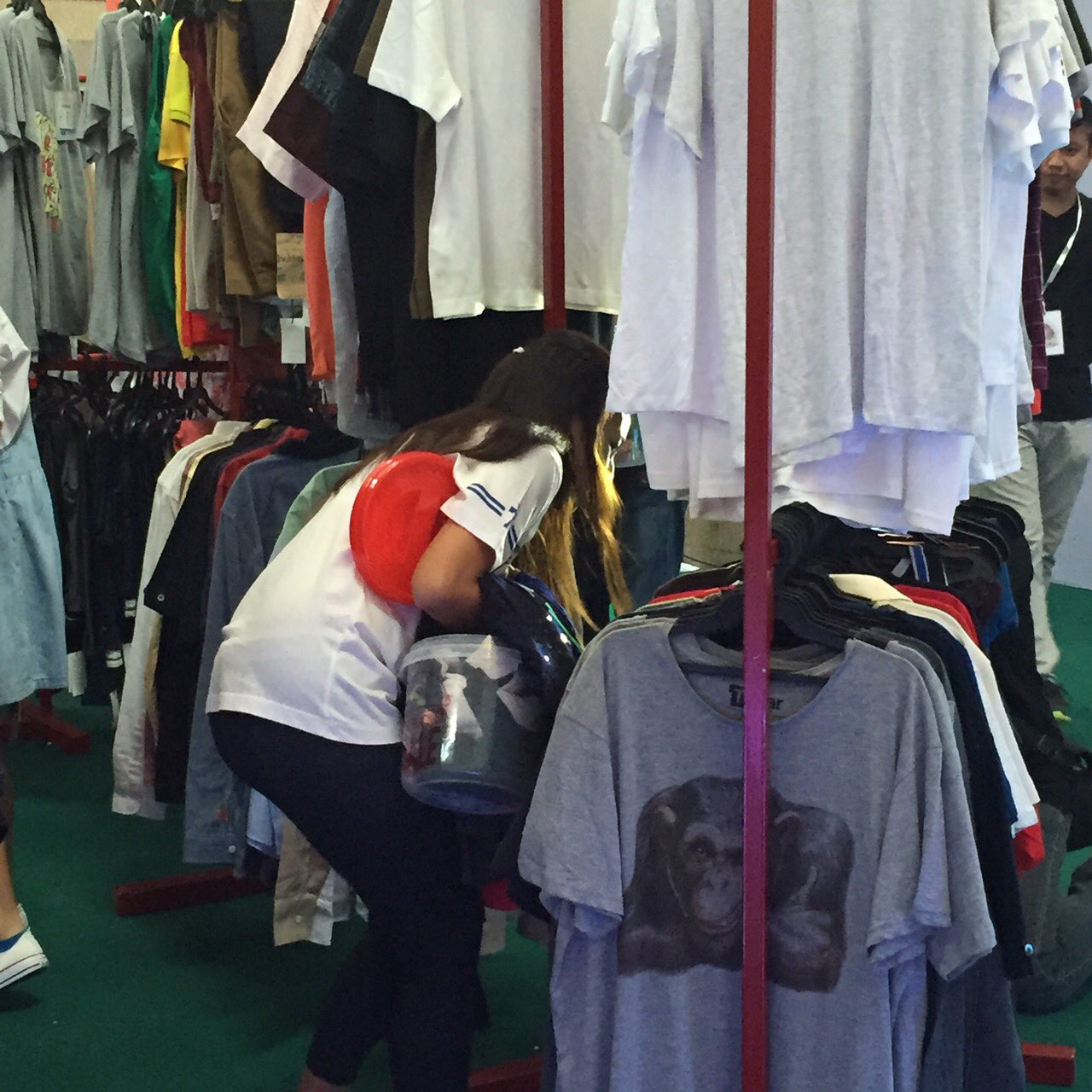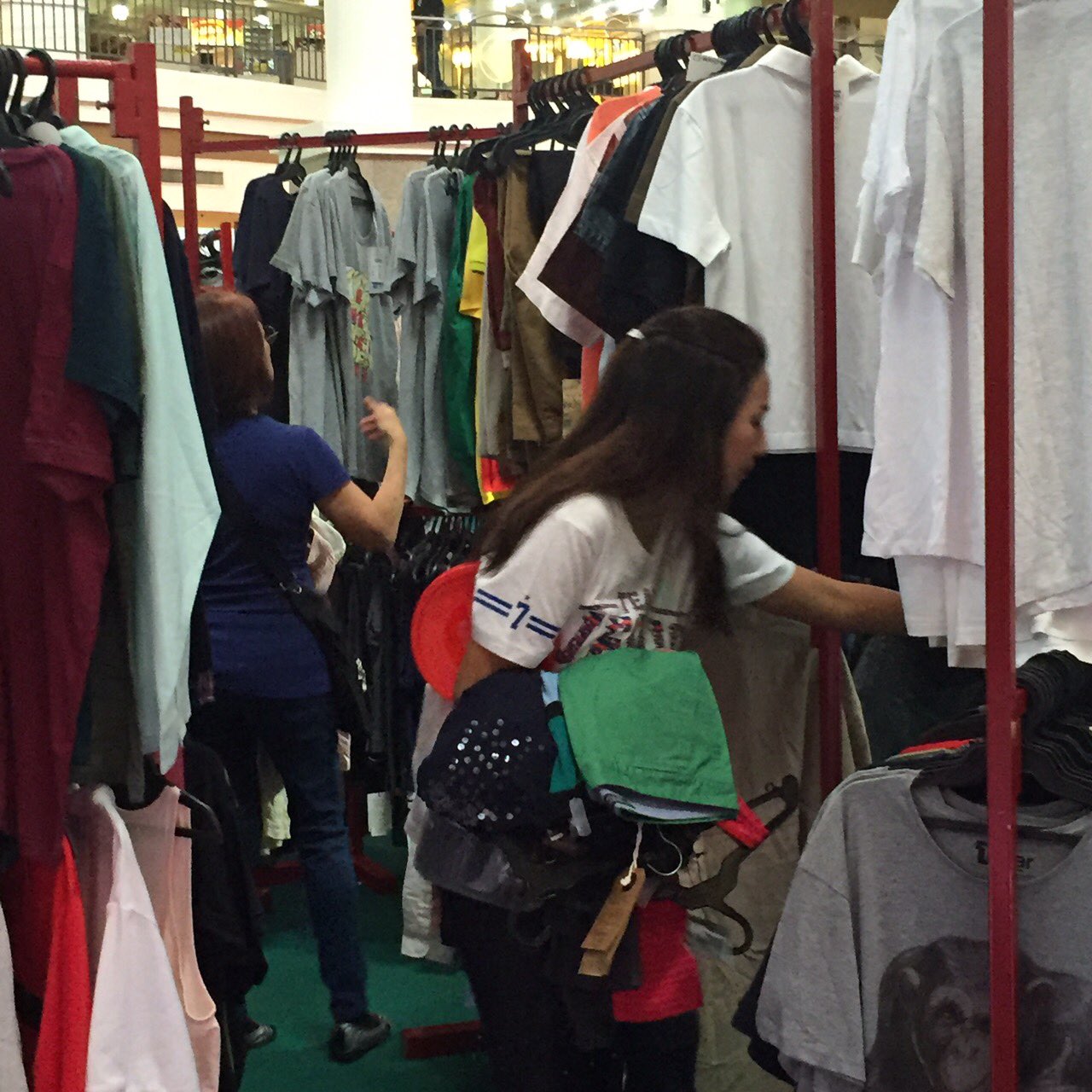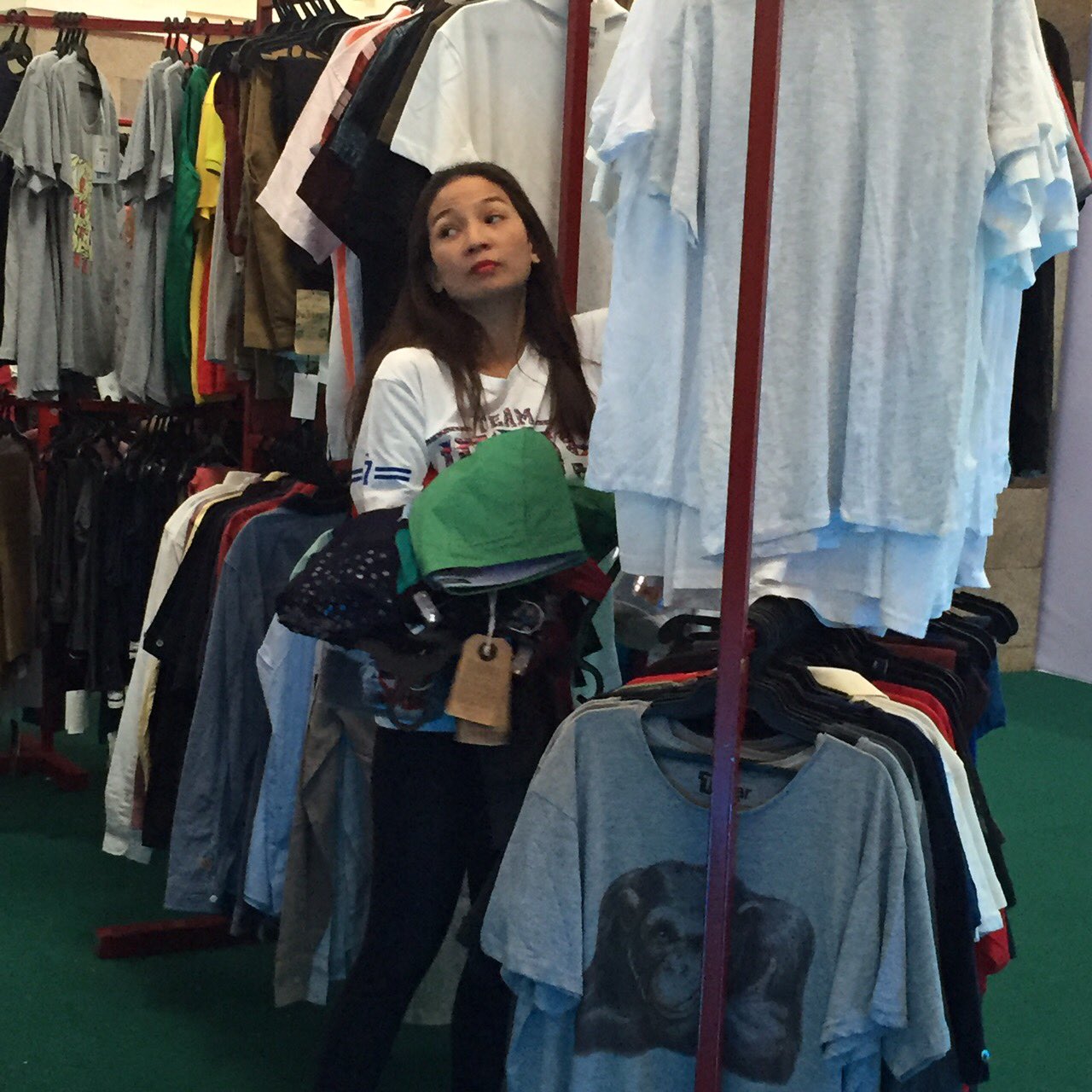 I prayed while grabbing clothes from the rack.  Lord what are you teaching me in all of this? At my peripheral vision I could see the other ladies – so so so happy! They were enjoying all their loot and as if they were dancing along the rows of clothes.  What do they have that I don't? As the last 5 minutes ticked in, I stopped looking at the price tags and started looking at what looked appealing to my eyes and rolled it inside my bucket. In the last minute I was trying to close my bucket, I saw several of the ladies go ahead of me lining up at the counter – all giddy and excited.  I took the deepest breath as I turned over my bucket at the counter counting the items I got. To my surprise, I had 10 items in my bucket!!! But my eyes were wide open seeing others getting even 15 items!!! And they were not even stressed!!!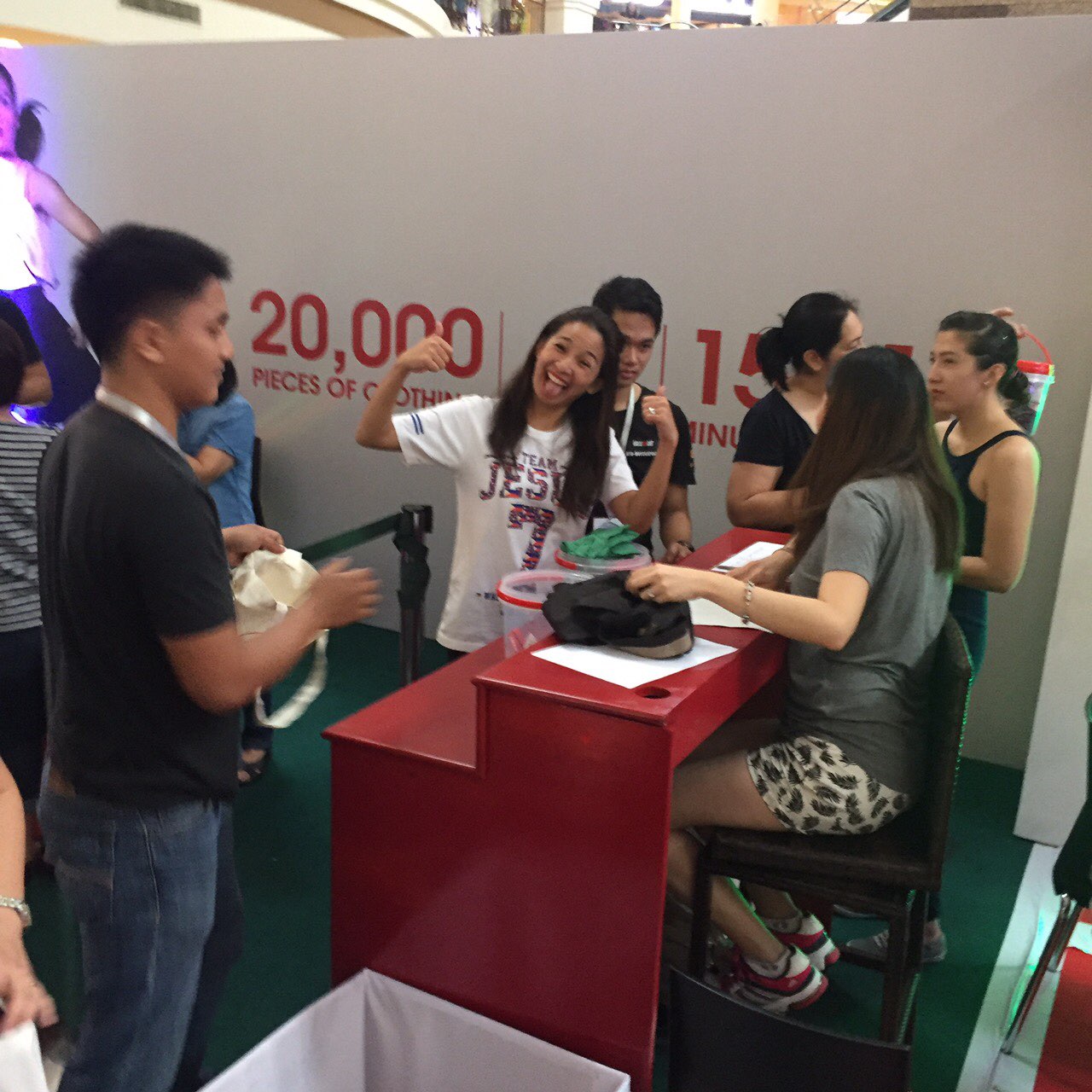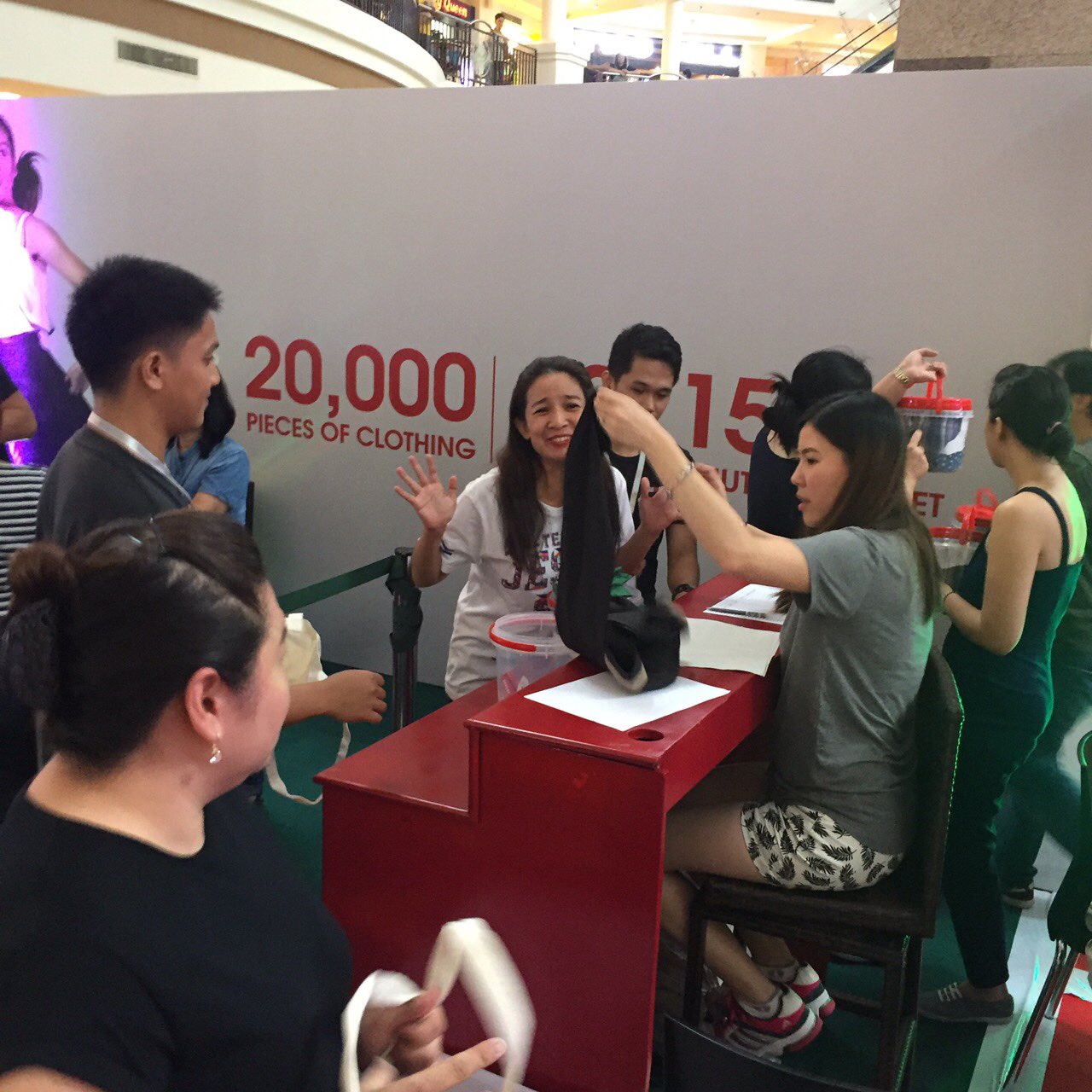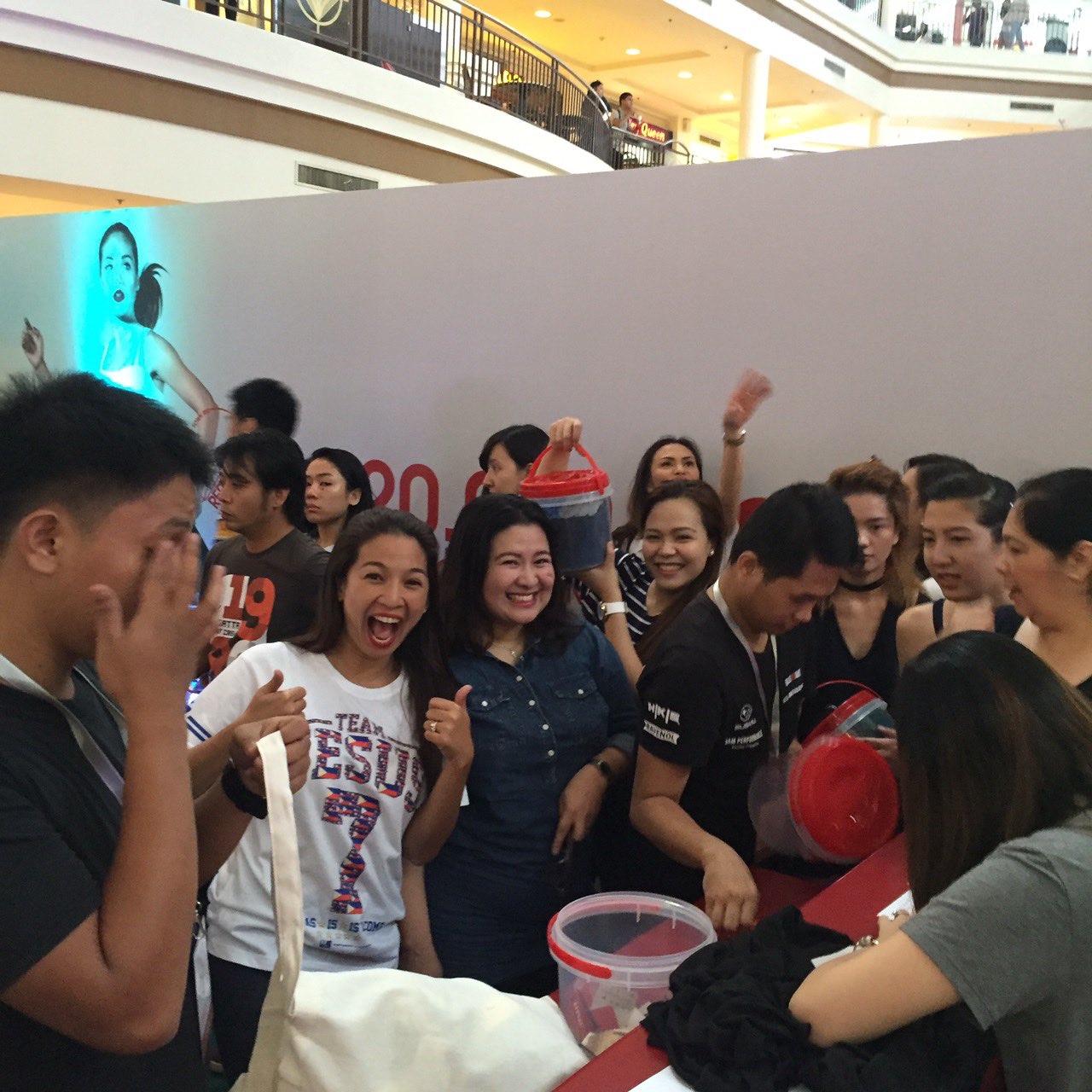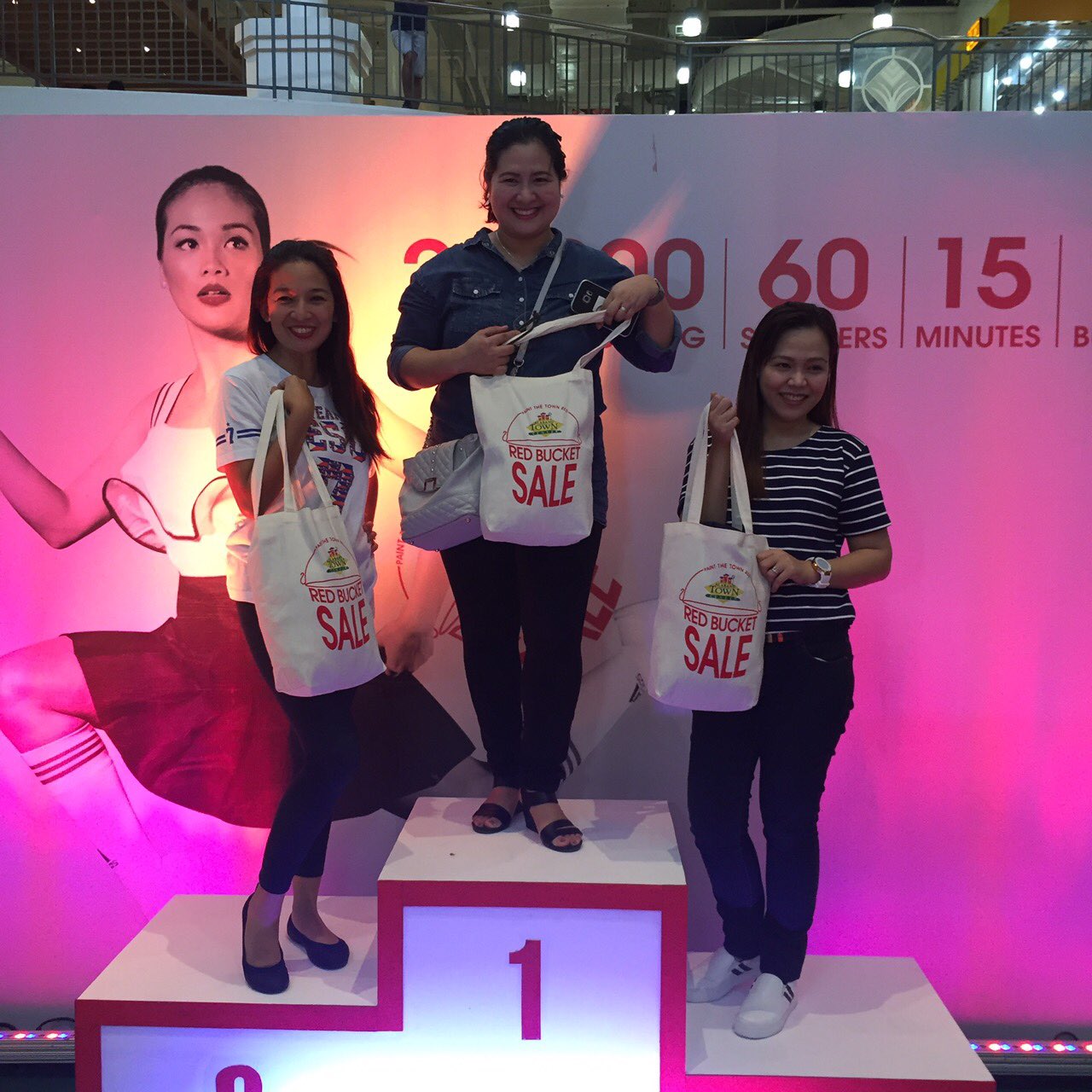 Coming home, I realized that I was worried about the silliest things. The reason I did not enjoy it is because I was so worried about not getting more with what I paid for. If I was not brand conscious, why then did it matter that I looked at price tags? The Lord spoke to me in his word and it hit home:
What I'm trying to do here is to get you to relax, to not be so preoccupied with getting, so you can respond to God's giving. People who don't know God and the way he works fuss over these things, but you know both God and how he works. Steep your life in God-reality, God-initiative, God-provisions. Don't worry about missing out. You'll find all your everyday human concerns will be met.
34 "Give your entire attention to what God is doing right now, and don't get worked up about what may or may not happen tomorrow. God will help you deal with whatever hard things come up when the time comes. – Matthew 6:33-34 The Message
I realized that even if I say I am not materialistic – in that short time, I was!  My attitude was rotten because I was overly concerned about getting – instead of experiencing God's grace. Worrying is sin.  It really says a lot about our faith in God.  It's like saying God does not exist when tough situation arises. The cure for worrying is praising and counting our blessings!
My Blessings:
I was invited to this prestigious Red Bucket Sale.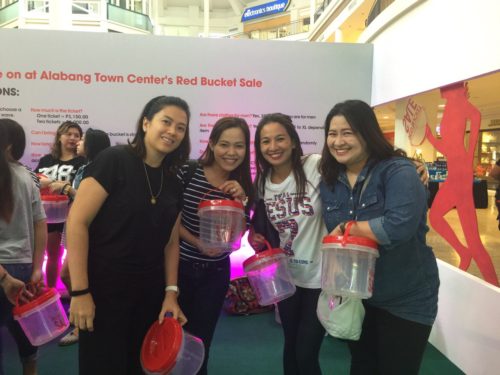 I have the blessing of my husband to shop whatever way I want.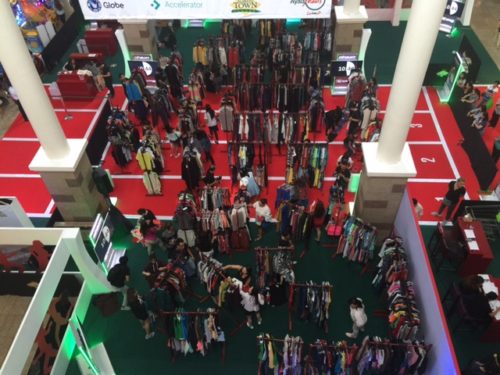 I am blessed to be with good friends and support of my daughter.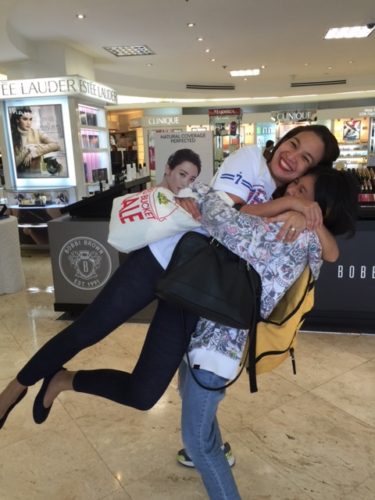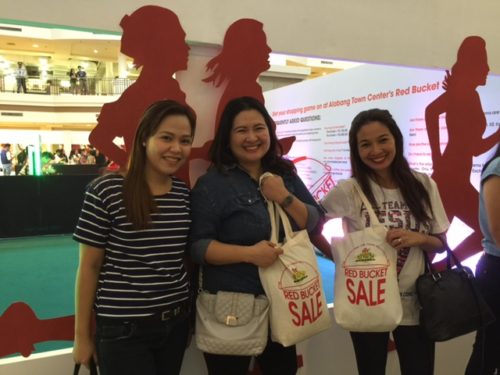 I am blessed to have great buys – 10 items all in all.