Once you embrace motherhood, you will agree with me that it naturally makes you selfless. This nurturing nature that God wired in us makes us operate off normal circumstances.  Who would sign up to these?
> sleepless nights
>to forever cleaning a home that's messed up by your own kids
>letting go of your meal to feed them
> to leave corporate life to be a homemaker
> to saying no to "me time": parlor, nail salon, spa because your child needs you.
But whatever you tell us mothers – one thing is for sure… we do all this in the name of LOVE.  Love is not a feeling. Its definitely a commitment.  There will be a lot of tears, a lot of times when you question your ability to parent your kids, there will even be moments you are just extremely tired – you want to throw in the towel. But regardless of the circumstance – through the difficult and good times – the rewards are great.
Rearing 5 kids is no easy job.  I find myself many times wanting to crawl into a corner and just breathe.  But definitely what makes my day is the overflowing kisses and hugs I get from my 2 toddlers.  I always get compliments like: Mom you look so beautiful – you are my ELSA (from frozen) and lots of "I love you mom".  That's my daily vitamins.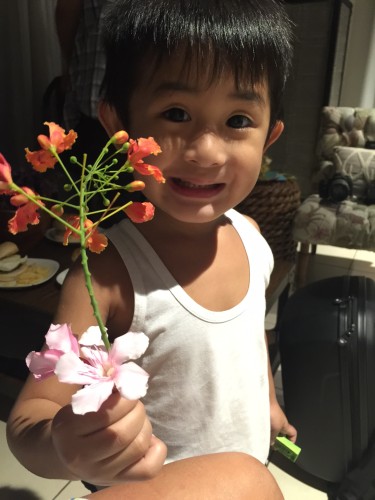 Then my middle schoolers: Matthew and Sabrina – are my "new kids on the block." They are my assistants in almost everything helping me keep the house in order.  I can rely that if I ask them to do something whether chores or entertaining guest – I have my side kicks with me to get the job done.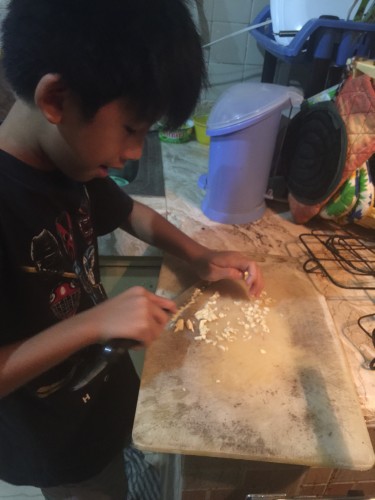 I get a lot of great conversation with our eldest, Jazz. She is growing to have deep insights and views on life in general.  its refreshing to have an adult conversation in the house.  This is how my love tank gets replenished even if it bleeds out often as I discipline, home school, deal with life issues with my kids.
I have a confession to make. When I was pregnant with my first child Sabrina, I was very much single. I was so foolish and selfish then. Upon getting the news of being with child, I actually panicked and had more anxiety than joy. I asked the doctors straight without any conscience, if I had other "options to get rid of her."  I thank God, that the doctor had a very strong conviction because her statement was like pouring buckets of ice cold water on me. She said "There is no option for ABORTION. You only have these 2 options: Keep the baby or when you give birth give it up for adoption."  When you have sinned and you know your life is not in order, these evil thoughts cross a single mom's mind. I understand the emotional roller coaster of uncertainty. Making us vulnerable to the lies of the enemy.
But God is a God of grace and truth. It was not clear to me then, but I eventually came to understand that Jesus died for sinful people like me. If I only receive Jesus in my life and choose to follow Him, He will make my path straight and give me an abundant life.
All of us like sheep have gone astray, each of us has turned to his own way; But the LORD has caused the iniquity of us all To fall on Him. Isaiah 53:6
From the day Sabrina was born, I just fell in love with her.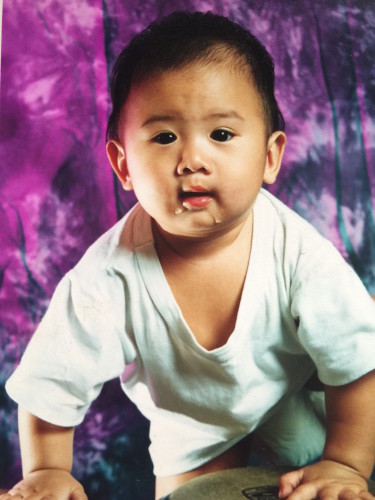 It was only then I understood that God called me out to be a mother.  And the more I walked with Jesus, I realized that God has given John and I a special assignment to raise them to follow and serve God.  What a privilege to lead 5 of them.
I never knew God would give us an even bigger privilege. As you guys all know, we planted a church in the community in Sta Mesa. We have been ministering to 200 children every Wednesday, sharing Jesus to them. Its another selfless work as we teach, feed and share our lives to them.  Last Valentines day was an encouraging day for me. For the first time in my life, I experienced having our Revelation kids surprise and greet me with their cards and flowers to show how much they appreciate the time and attention we give to them.
In their own words, they called me NANAY. This is another affirmation  from the Lord that I will also be called to NANAY to the less privilege and broken children of our community and share the hope of Jesus to them.
Thank you Lord. I receive this calling and I am indeed blessed.
I AM A MOM. I AM A NANAY.
So let's not get tired of doing what is good. At just the right time we will reap a harvest of blessing if we don't give up. – Galatians 6:9 NLT