If you have multiple children – I always tell people its such a full production to get out of the house and into a venue. Dealing with every unique personality to get them ready to dress and into the car requires a mastery of this logistic art. 
Last Tuesday was a classic example of being in full production because I brought the "Ong Crew" to Krispy Kreme's special event: Film showing KungFu Panda 3.  I cannot really say I have completely mastered it because I was so STRESSED.  My kids were so excited for all kinds of reasons:  Sabrina was so happy to see that the movie house was beside her favorite store: Fully Booked. Matthew saw the arcade and was interested to check it out.  JD and Ezra were so happy because they got free hotdog balloons from Krispy Kreme that was becoming hazardous because they started running around doing a sword fight and hitting people around them. I was stressed because while everyone was having a blast, I was challenged to get everyone in one place and in order. I was just so relieved to get inside the cinema and sit them down.  In my heart, I was thinking – "what a chaotic start!". I started making an inventory on what was wrong with each of my kids. But as I was in this bickering mode, the Holy Spirit had to remind me this was an answered prayer. Ezra, Sunday night was asking to watch KungFu Panda 3 but we did not have the time to do it. So when the opportunity knocked Monday night, we grabbed it. I need to be grateful. 
As the movie was running, it was like the movie was speaking to me. I will not spoil and share plot of this story but I just want to share some of the lines that spoke to me.
"When will you realize? The more you take, the less you have." Master Oogway
Ouch. This was the core of my whole stress. My wanting to "CONTROL" the situation. But the more I try to be a control freak – the less control I have. Sometimes this mommy business is so hard.  You want to be organized and yet you're dealing with every individual which is all wired differently. I have to remind myself I am blessed. My kids are just being what they are:  kids.  I must enjoy my children more instead of policing them.
How many times have I entertained negative thoughts? These thoughts if I linger into it, can get the best of me.  Sometimes its such an internal battle.
Doubting thoughts + Fear of the unknown or future = anxious/ worried spirit. 
All these feelings all made up in our heads can leave you wounded, crippled and for many frozen.  These thoughts are definitely not from God and benefits no one.
If we want to win the battle in life, we need to exercise our faith in Jesus. We also need  to make a firm conviction on who we believe in and what we believe in. If we believe in a BIG, Almighty, All Knowing and All Powerful God, why should we fear? If we believe that God loves us and He the best things in stored for us, then we can trust Him with our future. We can depend on Him.
Faith in God (no matter the circumstance) + full surrender  = joy and contentment
"Before the battle of the fist, comes the battle of the mind." Master Oogway
"There is always something more to learn, even for a master." Master Oogway
When you stop learning, you stop growing.  In my life, every accomplishment does not mean I'm an expert – instead it only tells me I am ready for the next level. When you think you have mastered something, be ready to humble yourself and learn more.  That's the mark of a true master.
This statement has nuggets of gold. I keep telling my kids – to dream big not for themselves but for GOD. If you want to stand out, don't do what everyone is already doing. Never be afraid to innovate and pioneer new ideas. We don't have to be part of the statistic or norm. God made us for greater things. So we let our kids be exposed not only to the good things in life but also the contrast of it. We let our kids serve side by side us in the urban poor community. These kinds of exposure – is good for their heart and spirit. They become grateful people. It gives them a to chance to make a difference early in life and give them a vision of how to make Jesus shine in their generation.
"If you only do what you can do, you'll never be more than you are now." Master Oogway
 "Sometimes we do the wrong things, for the right reasons" Po's Dad
This is every parents' dilemma and that too, often happens to me.  With the best of intentions – I sometimes deliver it the wrong way. I have said words I should have never said simply because I feel they can do more in their homeschooling.  I may push them hard sometimes when all I want is that they excel.  Sometimes I think my kids are just like me, forgetting how they are beautifully unique. When my introvert-ish daughter blurted out "I am not my parents." I knew I have to change my ways. So if there is more to learn, there is also the more to UN-LEARN. I am just comforted to know that even in my parenting blunders, God is gracious. He wants every dad and mom to depend on Him in our parenting journey. In fact, He calls us to offer our parenting as an act of worship to Him!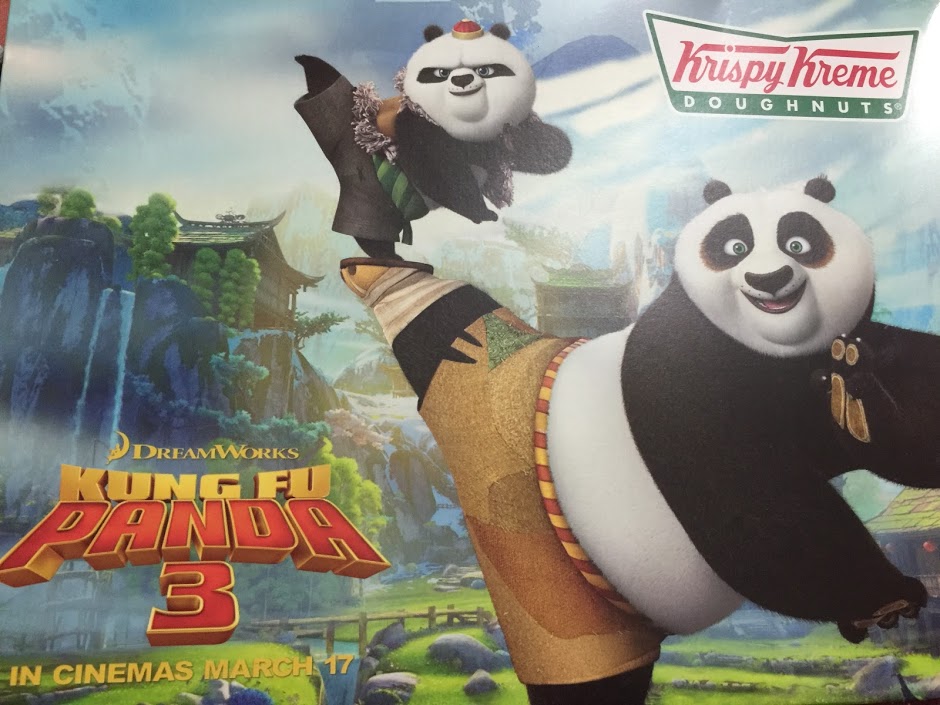 I left the place with a different heart. If you can still catch Kungfu Panda 3 – I highly recommend it.  It's a movie with much food for thought.