The start of my year began with a desire to be a prayer warrior.  I got the chance to read the book "Circle Maker" and it radically changed my ways of praying.  It said in the book that God does not despise people praying for BOLD and BIG Prayers.  Its simply means that the one praying is a person full of faith and confidence to his big and powerful God.  The book actually inspired me to dream big for God, pray hard and learn to pray through even if its seems impossible. I wanted to see modern day miracles more frequently and I can only really do that if I engaged in prayer. The more we pray bold, the more we honor God. The more God is honored, the more that He gets all the glory!
So I decided it time to revamp my very safe and preventive prayers. This is how safe I pray:
"Lord give me a good day. Protect us from temptation and sin. Don't let any harm happen to my family especially my children. Give us good rest in Jesus name."
I wanted to step out, pray in faith and see Jesus move in our midst.  So I made a lot of prayer circles.
One of that was to expand our home. We always have bible study at our home. Modesty aside, our townhouse is tight along with our 5 kids.  John, despite of it, would bring in 12 or more people at a time to be cramped in our small living room. So I asked God if he was willing – we have been eyeing our next door neighbors house which has been abandoned for 5 years already. This seem quite impossible because we have not seen our neighbor for years.
Every morning I would do my prayer walk and circle around the area and even lay hands on the 448 Pina Avenue Property. I just believed in prayer that God will expand our borders.  Believe it or not 2 weeks later the owner's nephew makes an appearance because there was an interested tenant to rent the place.  The place looked run down and I believe that's the reason why the potential tenant never returned.  We informed them of our interest. Then we waited and prayed. It was only days when the owner decided that we could rent it and even gave us 5 months free rent because we needed to really fix the place.   The rent was also something off our budget but God made it possible. A few weeks after this breakthrough, someone literally called us and ask if we were having our Araneta (Imagine Nation) Office up for rent. We never placed any sign that we were looking for a tenant. We just redirected Imagine Nation clients to our Post Ad office since we were downsizing and we did not need the space in Araneta.  That rental in Araneta allowed us to pay for the rent of our next door house.
Today this is where we have bible studies. A more spacious living area with a music room!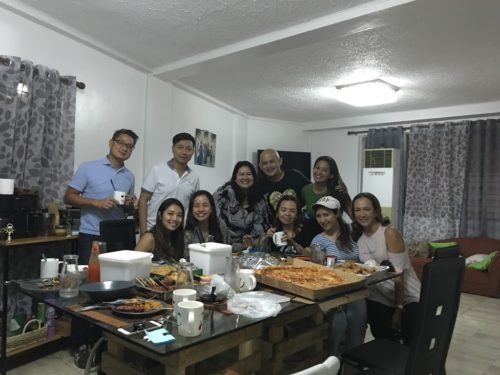 I prayed for Revelation Church – that there will be many more volunteers that would walk side by side us. God knows that we want to give these kids a chance to know Jesus and have their lives transformed. So everyday I prayed for more workers from the Lord of the harvest to send them our way.
Luke 10: 2 And He was saying to them, "The harvest is plentiful, but the laborers are few; therefore beseech the Lord of the Harvest to send out laborers into His harvest.
It has been so exciting because as I was engaging in prayer:  God prompted me to ask friends if they wanted to journey with us for our summer program.  A homeschooling mom – gave her Saturday mornings for the month of March and April to teach art to our kids.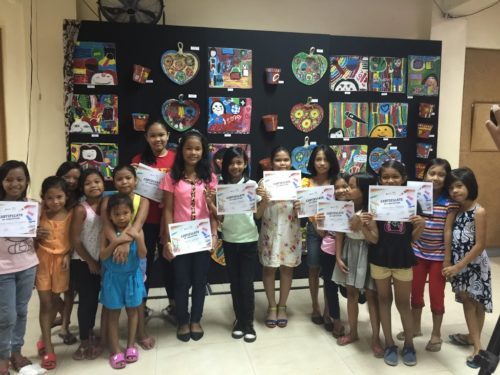 An international dance choreographer also said yes to our dance program for April.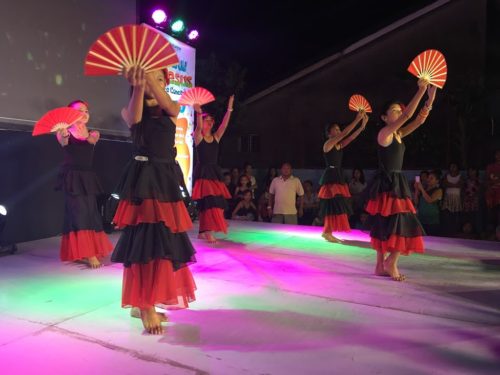 Another friend decided to hold their medical mission in May with free circumcision.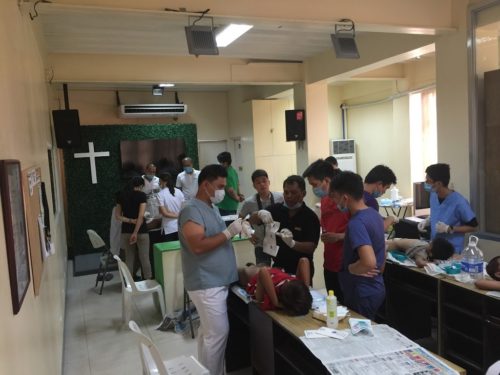 As if it was not enough, I prayed hard for the Out of School youth in our community.  Believe it or not a teacher from Dep Ed walked through our doors and offered to hold ALS (Alternative Learning System) in our church, we currently have 15 students availing of this.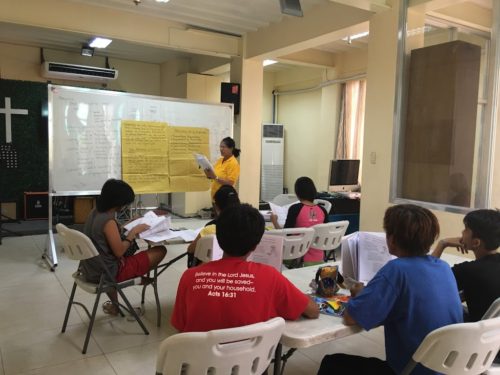 We have been holding theater classes since August and we knew that our kids have never really seen a theatrical play.  Our dear friends decided to sponsor to mount the production of "Ang Ka Gila – Gilalas na Pangyayari sa Brgy. Matimyas" in our church – the experience was the first for our community!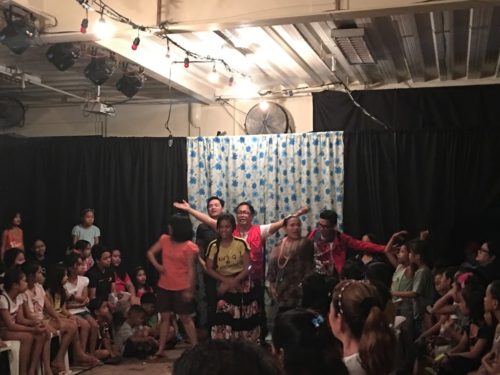 All of these were all possible  because I was spending more time praying and aligning with God.
I was praying for a friend who is a doctor and was hoping to jumpstart her career but she had no clinic space.  We decided to pray for it and again within weeks she texted me that someone thought of her and decided to give her a clinic in Cabanatuan 6 months free rental with a secretary already in place!!!  I was jumping for joy to hear such great news! She knew it was the Holy spirit moving.
We have this time-share expiring and we were praying that we can take our kids to the USA with us.  With  no visa – we just mustered enough faith to buy promo airline tickets for our family.  We boldly believe that God will grant it.  Just last February, we walked in the embassy with favor. We did not sit in line, they kept pushing us straight to the immigration counter and with just one question from the officer "Where in the US do we want to go?" Our kids all got 10 year multiple visas.  I know God granted it because there is a mission awaiting for us to do for Him.
Praying in faith makes you a stronger prayer warrior.  I don't engage in prayer for God to be my genie. I cannot even one bit twist his arm to answer my silly request. I believe God gives us the desire to pray for things that will show His power and Glory.  If we are not aligned with Him in prayer He can change the course of our heart and allow us to pray for His will, not ours.
If you abide in me and my words abide in you, ask for whatever you wish, and it will be done for you.  – John 15:7
Today I push you to pray in Faith and Dream Big not for yourself but for the Lord. Get front row seats to an exciting God-journey beyond your wildest imagination.