I have just been so busy these past weeks – homeschooling, events, hosting and ministry. It felt like I was in a roller coaster ride. With so much things going on I actually felt like I didn't even have time to breathe. Then God sends me an assignment: A circumstance that needs me to drop everything and just go to Iloilo. Out of the many unfinished things I had to do – I was very hesitant to take another adventure with God. I was telling myself, this is the worst of times: I am in the middle of many things and I am just not quite ready to be sent on a mission. This mission from the beginning sounded hard because all I heard were the problems that were surrounding the circumstances in my family. So I prayed,
"Lord will you go before me? I don't know if I am up for this assignment. Does it have to be me? Can you send somebody else? What if I go there and things don't get better? How will I address this? I need your grace and wisdom – will you see me through? What happens to everything that I leave behind? Who will take care of all of these?"
I know I sounded like a coward and maybe in certain ways I may have been. But God made it clear "I AM SENDING YOU". How clear? Crystal clear! In my quiet time the Holy Spirit impressed in my heart:
Mark 11: 22 "Have faith in God," Jesus answered.
Psalm 91:9-13 If you say, "the Lord is my refuge" and make the Most High your dwelling, no harm will overtake you, no disaster will come near your tent. For he will command his angels concerning you to guard you in all your ways; they will lift you up in their hands, so that you will not strike your foot against the stone. You will tread on the lion and the cobra; you will trample the great lion and the serpent.
So while everyone was having his or her Labor Day weekend somewhere – God sent me back home to my province. In complete obedience – I surrendered to his will to settle family matters. But God had a greater plan that I did not see coming. As I arrived the so-called "problems" were already being addressed one by one without me lifting a finger. The Lord just wanted me to be there and be a witness. I thought I would be having headaches with relationship issues – instead I had the greatest "mother-daughter time" in Iloilo.
I never expected to be spending real quality time with my mother. Growing up I was very close to my mom. I use to say "I will be like her when I grow up". She was so beautiful.
She is a free-spirited, lenient, good deal shopper, and a great entrepreneur.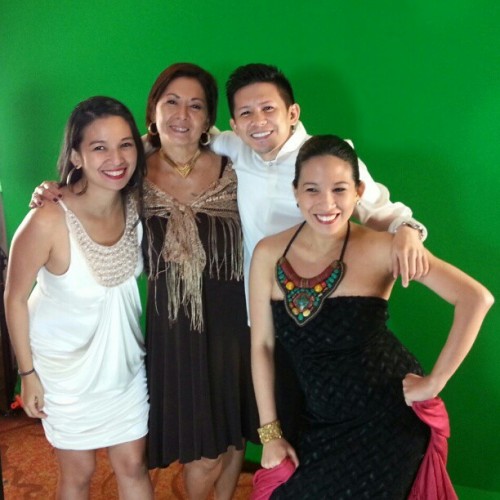 But like all of us, my mom is not perfect and has made her own mistakes and wrong decisions. I lost connection with my mom for a good 11 years. She was based in the US then while we were in the Philippines finishing college. We hardly had the chance to get in touch with her. This was hard for me. Just 7 years ago, she came back to settle down here in the Philippines. Things have changed so much between us. I was not just her daughter anymore.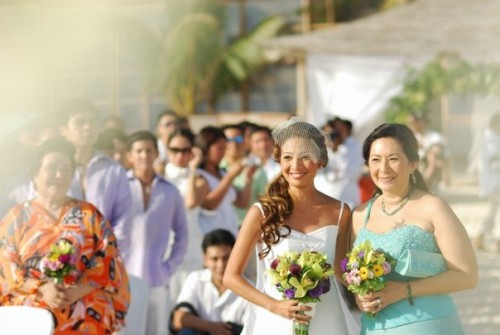 I was also a wife, a mother and an independent grown up woman. This was not easy for her to receive.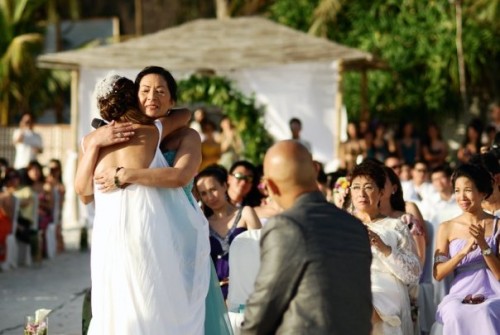 A decade of lost time that could have been made of memories has brought us farther away from each other. We never really had the chance to bond just us alone. So God made a way. During my stay, we were able to Zumba early in the morning and go to the gym.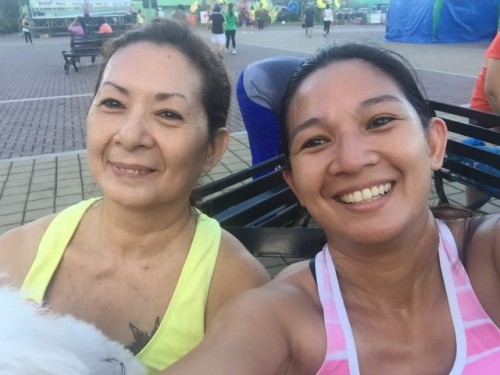 We went to the spa almost every day.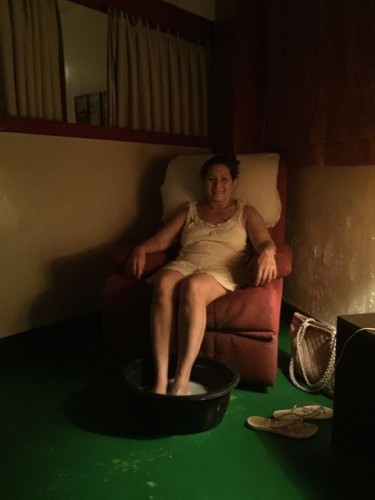 We had girl bonding time – having our nails fix, facial and a hair make over.
We had Saturday family lunch, which is also quite rare.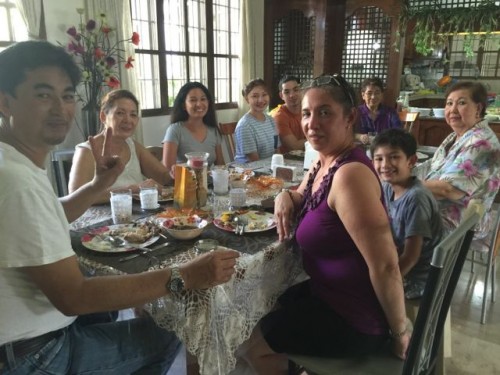 We had the privilege to watch Mayweather – Pacquiao fight in a German resto with the rest of the family.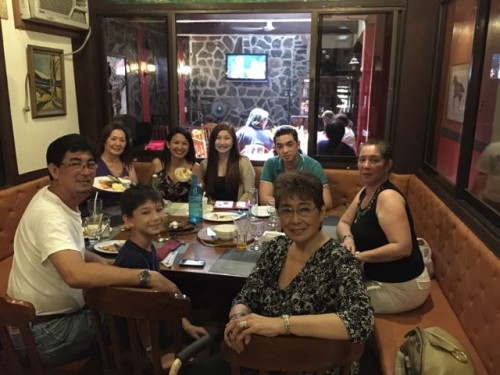 We went to church for worship. We had great, wonderful conversations. I was completely refreshed and my spirit was renewed. I couldn't ask for more. This was exactly what I needed.
So here are my take away from this trip.
Sometimes God sends you out for a mission – only to find out you are "the mission".
So when he calls you to do something, don't wrestle. Take the adventure. God has a great way to twist the plot of the story. In this scenario – I ultimately learned the most out of the experience. Mission Accomplished!
2. Never underestimate your problems – they could be BLESSINGS in DISGUISE.
The devil wants us to think our problems will eat us alive or t. Thats why we fear problems when it knocks on our door. The truth is problems help us learn real life lessons. Problems teach us to be more Christ-like. Problems help us endure, be patient and be strong. With that said, problems can truly be a blessing in disguise.
Obey God … His favor goes before you and you have nothing to fear.
I would have missed a lot if I did not obey God. I would have not rested and still be busy and stressed. I would missed out bonding with my mom – come to think of it I had my early "mother's day" celebration! I would have not witness changed lives. His loving kindness allowed me to experience a "miracle". Only God can make this more than I could ever imagine it would be.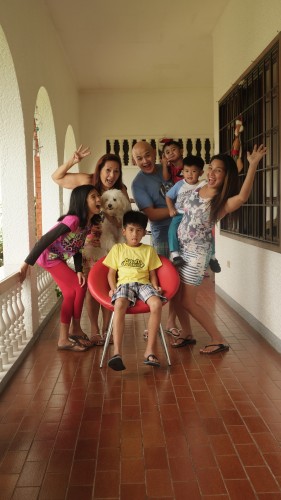 So with all of these as my learning I am ready to say on the next assignment: Lord Send Me.