John and I had just finished the Before and After I do 18th Edition last weekend in Blue Leaf and PICC and I realized how our talks on Purity and Sex matter so much to couples today. Upon researching, the alarming numbers show that that 1 out 3 youth aged 15-24 has experience premarital sex (http://www.interaksyon.com/article/80226/1-in-3-filipino-youth-aged-15-24-has-engaged-in-premarital-sex—survey). Though in the present Sex and Purity is not a widely discussed topic, I realized there is a very big need to talk about this more.
Purity was not discussed to me when I was younger. The only thing I got from my grandmother was her tip: "Don't give yourself before marriage because sex can be very addicting". Without a father figure and having a distorted view of relationship, I never realized how important purity was for my sanity. Purity is not just the abstinence of sex. Purity means to be clean and without blemish. It covers 4 areas: Our minds, our heart, our body and our spirit. We may not be engaging in premarital sex but we are polluting our minds and heart with corrupt things. In this verse it encourages us to clean all areas:
Finally brothers and sisters, whatever is pure, whatever is lovely, whatever is admirable – if anything excellent and praiseworthy – think about such things. – Phil 4:8
Therefore I urge you, brothers and sisters, in view of God's mercy, to offer your bodies as a living sacrifice, holy and pleasing to God – this is your true and proper worship. Do not conform to this world but be transformed by the renewing of your mind. Then you will be able to test and approve what God's will is – his good, pleasing and perfect will. – Romans 12:1-2
Unfortunately I learned the hard way. I experienced everything on the other side of the fence which is why today I want to share my thoughts on the difference between sex before marriage and after marriage.
BEFORE MARRIAGE SEX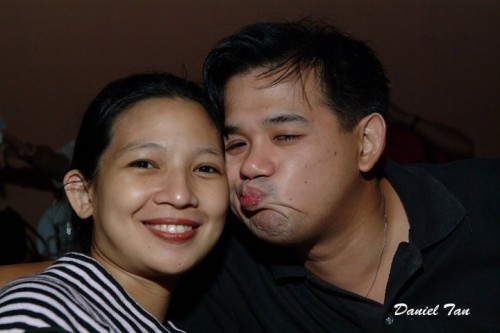 When I met John – I found him fascinating. I was challenged because he was my competitor in the events industry. We became good friends and it was a whirlwind love affair. He was charming and funny and I could say – sex in the beginning with a mix of secret escapades and alcohol was exciting. The butterflies in your stomach, the strong pulsating heartbeat that takes your breath away – It was indulging in pleasure that was forbidden and it "felt good". We enjoyed this state but just like happiness it was fleeting. Because the next day its not something we could celebrate. In fact the guilt of sleeping together kept bugging us down. Our relationship was very shallow. I discovered that sex is not everything. Figuring out if you're sexually compatible is an overrated advertising lie. Then, I became pregnant. Pregnancy made the whole sexual relationship change. The reality finally hit home. Where is this sexual relationship heading? Am I ready to be a mother? I suddenly felt such an emotional roller coaster of insecurity, worthlessness and inadequacy. I had thousands of questions in my mind. So many "ifs". Is this really the man for me and how will all of this foolishness make real sense. Physically, My body changed and sex declined. Priorities changed, the fun disappeared and the truth of the consequences of sin came to life. Do I really love him enough?
Our sexual relationship did not promise me fidelity in fact all I had was infidelity. It did not bring me closer to him, instead gave me such heartaches. I had thorns all over me. I was shattered inside and I felt I had to strive to compete for his attention. I was completely crushed every time I would discover John having a new fling. In short I felt so unloved.
That's when I discovered about the real love of God.
When I learned about God's love, I understood what it means to be undeserving. After all, I messed up. I chose to do things my way and out of His own protection. But I discovered that God's love is complete –it is pure – has no malicious intent. You can't earn his love because no matter what I do, He will never love me less. His love is sufficient. His love is filled with grace. In my shame, he covers me and wipes me clean. He fills me with hope and promises that I could not see in myself. Gods love is unconditional. He never gives up on anyone – not even me.
Because of God's love I had the courage to pick up the pieces in life and I decided to let go of anything that does not please God including separating from John. This was one of the hardest things I did in my life especially when you know your kids are at stake. In that season God allowed John and I, 5 precious years of waiting and learning how to be pure again. When God gave his go signal and granted us marriage I realized many things: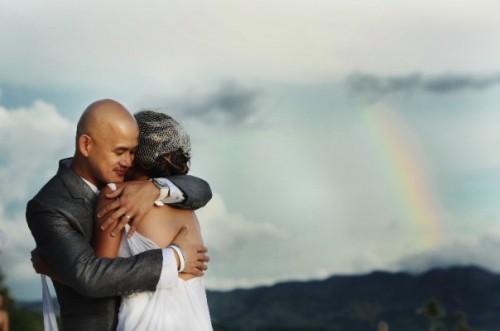 WITHIN MARRIAGE SEX
Sex is so beautiful when blessed by God. I remembered the first time after marriage that we had sexual intimacy, I cried because it was so sacred. The next morning was an awesome feeling to be sleeping beside your spouse. There are no inhibition, no guilt and no shame. There was this amazing peace and freedom of communicating with your spouse – sharing life and talking about our intimate moments with each other. We can even discuss what we enjoyed and what we can improve.This just leveled up our relationship because our communication is amazing. It is not boring nor monotonous as many have feared. In fact we have more adventures than what we could ever have if we were not married. Making love is our form of worship to God. If you follow God's design to the best of your ability and do it for Him, it is a form of worship! Sex within marriage covers all seasons of life: whether pregnant, with children or even in aging. It does not have an expiry date.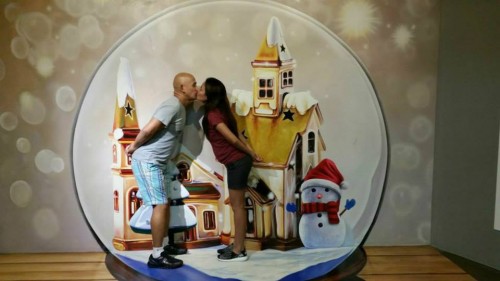 If you are not yet married or about to get married, I pray that you wont take the fake cheap thrills of sex before marriage. You are worth more and God guarantees his gifts are worth the wait.
For those married as we are… we celebrate the gift of sex with you! And since I am blogging this on my husband's birthday – Lets not take a day for granted celebrating life with our spouse! Do something special today for your spouse 🙂