Companies at the start of the year call for company planning to strategize their business battle plans for the year. We have mounted events for corporations cascading their vision and strategies for the year.  We also believe in giving a clear direction to our people that we apply the same principle in our own business.  Seeing this to be an effective tool to move our business from A to B.  John and I decided that we will apply the same principle in our family.  We have made it our family tradition to hold an annual family meeting. We would either go out of town or go on a staycation to discuss as a family our family goals for the year.
We begin our family gathering with our own version of a "State of the Family Address".  John and I share the family highlights of last year. We share our struggles, breakthroughs and wins for that year. We also present our financial status by going through our expense sheet and we explain to everyone how each one could help.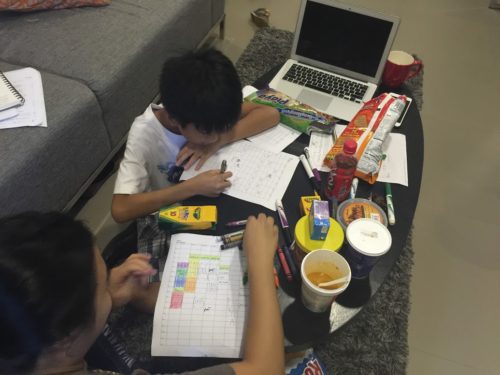 It is also a great time to hear from our kids. We ask them what they have accomplished last year. We also want to know what they hope to do for this year and we give them a life schedule check to see if it can be possible.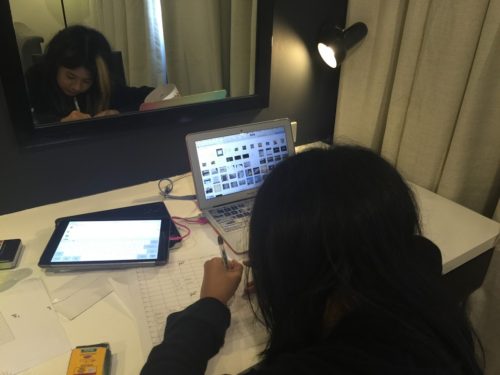 Last year we asked them what they think their role is in our family. We had so much fun discovering what they thought they were.  For instance, Jazz believes she will be the future breadwinner of the family. We never asked her to be one but she feels compelled to one day be able to help out in the family.  Sabrina on the other hand feels like she is the butler of the family. She really feels that she is the go-to-girl to help anyone at home. Then my middle child Matthew says he is the Boss of the younger kids. We had to remind him that to be a boss means we are to be servant leaders. Our younger ones JD and Ezra were not able to grasp yet their role. They just happily said they are the babies of the family. If we never asked, we never would have known how they feel they fit in our family.  After hearing them out, we help them have a vision for each one.  This will help them see where God is leading them 5-10-20 years down the line.  As parents, we believe giving them direction will help them have a clear view of the future. Helping them dream and allowing them to see how they can get there is one of the greatest gifts we can bestow them.
We also finally established our Family Mission Statement:
Our purpose is to love God and share Jesus to the world. We live out love, faith, positive outlook and grace. We are a family the serves, encourages and blesses others. – Ong Family
Since our kids are in different life phases, we needed to make sure we address our love to them the right way. We let them take the love language test and it was a breakthrough for us. Jazz and Matt wants to receive love through Words of Affirmation.  Sabrina and JD know they are loved if we express it through Physical Touch and our youngest Ezra feels most loved when he receives Gifts. Having many kids can make it very challenging to fill their love tanks. But now that we know, we can be more intentional.
The Annual Family Meeting is also a great way to review our Family House Rules.  I love how each family member raises their concerns and come up with the solutions to resolve issues.  Some of the things we tackled were Chores, Sleeping and Waking hours, Having Guest/ Friends at home, Internet use, gaming and mutual respect. We also tackled a new discussion for our 20 year old and young teens rules on dating and going out at night. These discussions are so healthy,  our home has peace and life!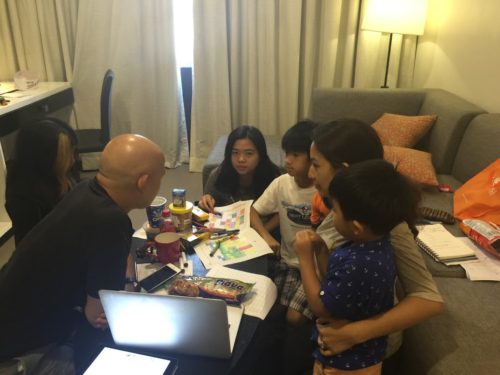 Before we finished our 2 day Annual Family Meeting we made sure our battle cry for 2017 is written in our hearts.  We tackled Luke 16:10-12
10 "He who is faithful in a very little thing is faithful also in much; and he who is unrighteous in a very little thing is unrighteous also in much.11 Therefore if you have not been faithful in the use of unrighteous [a]wealth, who will entrust the true riches to you? 12 And if you have not been faithful in the use of that which is another's, who will give you that which is your own? 
We reminded our children they are responsible for everything God has given them: time, talent, treasures.  It is our goal that they be found faithful. Faithfulness not only when things are going well but even when thing aren't. We challenged them to be faithful even when we are not around watching them. We understand that peer pressure and the world will try to lure them to the wrong things. This is their chance to act faithful and let God show them the rewards for their faithfulness.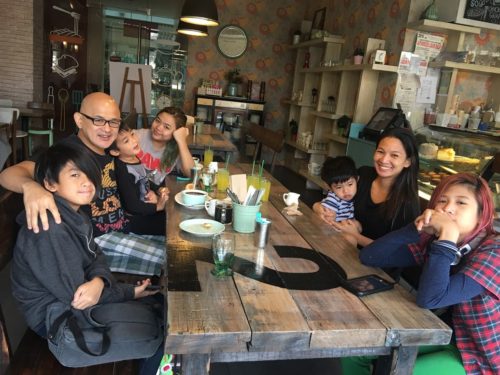 We want to encourage you to make your own annual family meeting. Get everyone in your family on the same page. This is beneficial for married couples. It is so helpful for family members as It helps the family to be grounded.  When we put time to plan and pray for our family – you can see a direction and destination.  We want you to invest in the right things and make the lasting things matter.