I just want to share my #runreflections as I did my very first Milkshake run 2016 by Mommy Mundo  (special shout out to Janice Villanueva for inviting).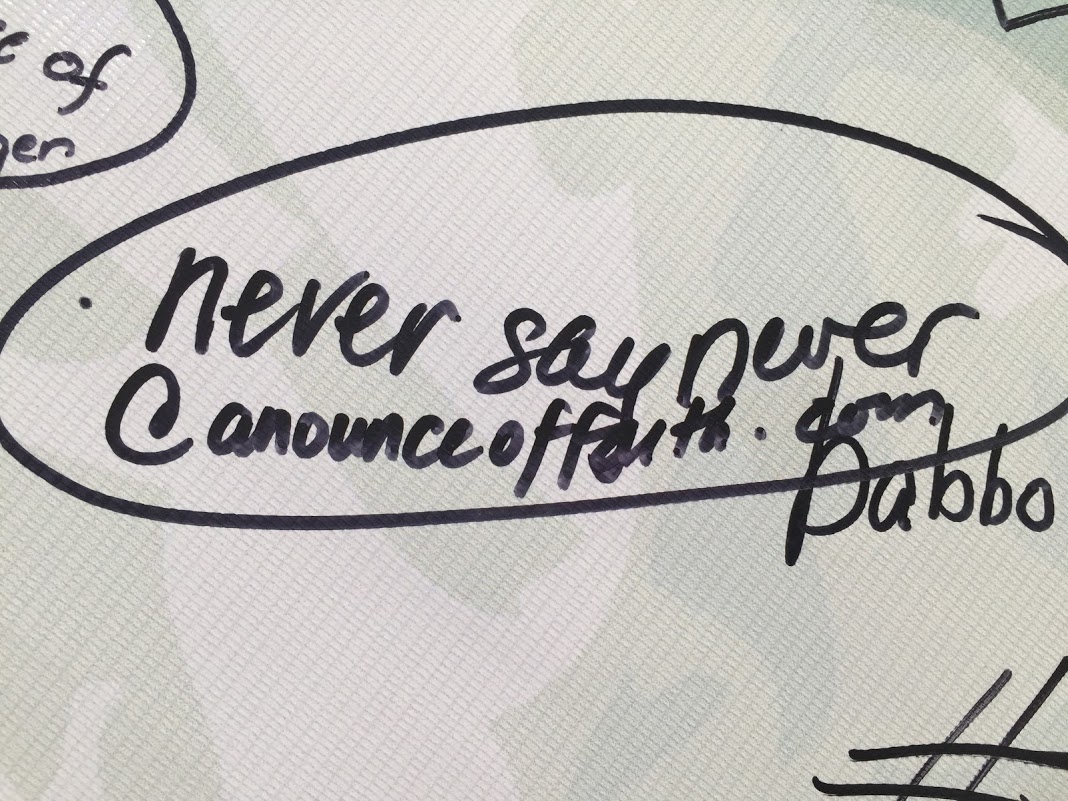 The Stretch
Race kit – check. Race bib – check. I was all hyped up and energized about getting to do a fun race with my two older kids.  I had visualized it my mind weeks back of how this day would be like. We would be running together, having a few laughs, encouraging one another and having a great time. I would be able to share to my kids my new found love for prayer walks, now it will be a prayer jog.
We still had time. I kept telling my kids keep stretching – we need to warm up for this. But I could see the smirk on my sons face like "Do we really need that?".  How can I explain to my 11 years old that stretching is necessary for the run? Stretch is my metaphor for the training I give my kids on daily basis: bible reading, chores, studies, music and other life skills.  How can you be ready for the world without stretching it?  But as I did the stretch, I saw him do very little of it. Will he be ready for this race?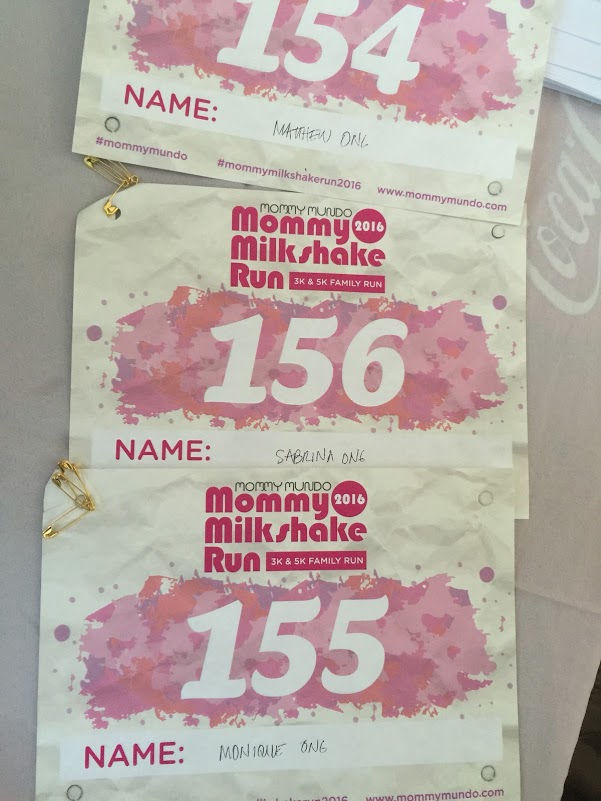 Race Begins
Then the siren sound kicks off the race.  My adrenaline and excitement was high. This is it! The run of our life!  But as I started to jog, I lost my kids in the crowd. Panic Mother Mode on!  I literally stopped and started screaming and calling out for Matthew and Sabrina.  Sabrina was a little ahead of me but Matthew was gone. Where is he?  Why did he run off so far? I kept saying to myself "This is suppose to be a fun run."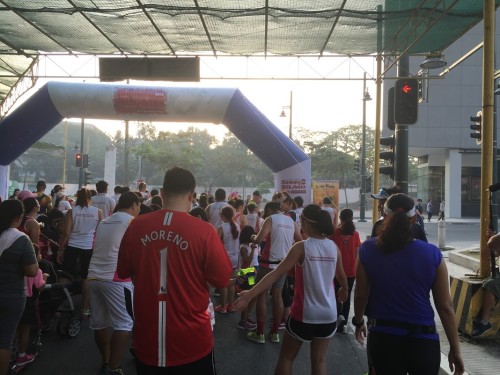 Then it hit me – this is like a resemblance of real life.  One day, my children will see an opportunity to make something of themselves and though I have vision out that I would be running side by side with them – they will eventually run off.  There is nothing that I can do to stop them from going ahead of me and reaching their dreams. This is the reality. Start chewing on this Monique!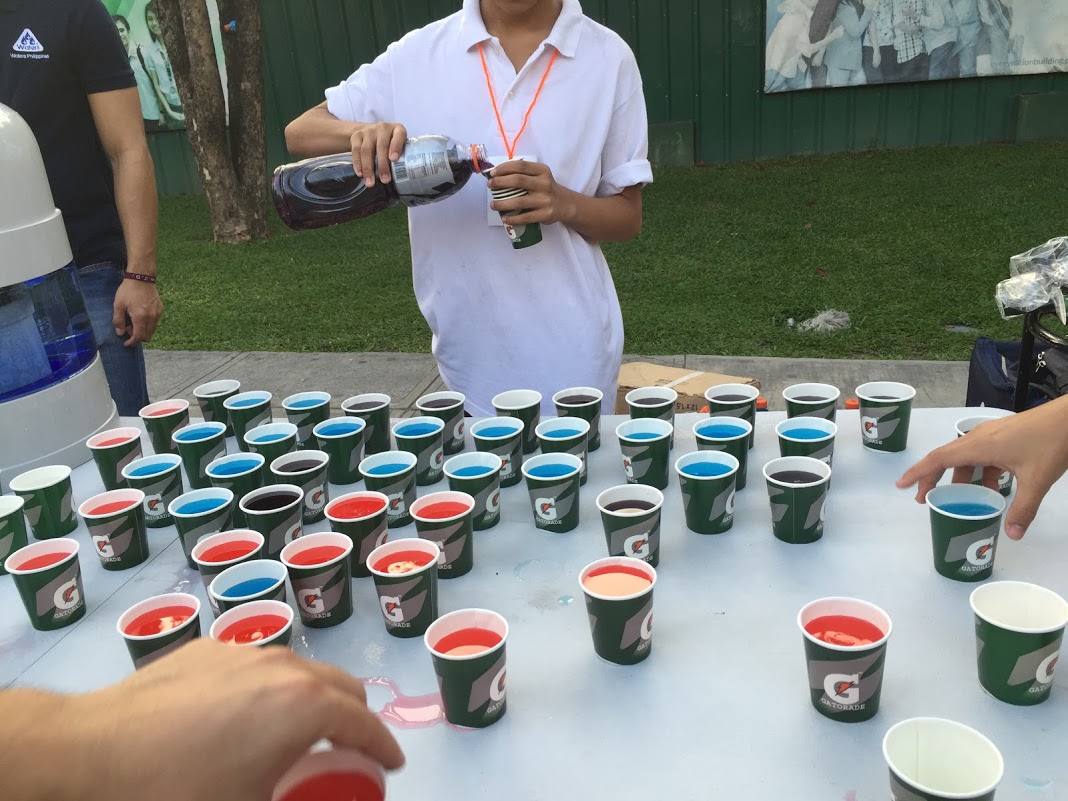 Water station.
We cannot run forever. We are not machines. We are people who also need to refuel and refresh.  Praise God for water stations! It was at the water station that I caught up with my daughter. Every woman needs a water station.  They come in different forms: a girl's night out, a salon escapade, a vacation, a tea time chat, a date and some quality family time. Seeing Sabrina gave me a sense of peace. I look forward seeing Sabrina join me in my water station moments. I also look forward to the future where she shares her life experiences to me as she becomes a career woman, a mother and as a friend.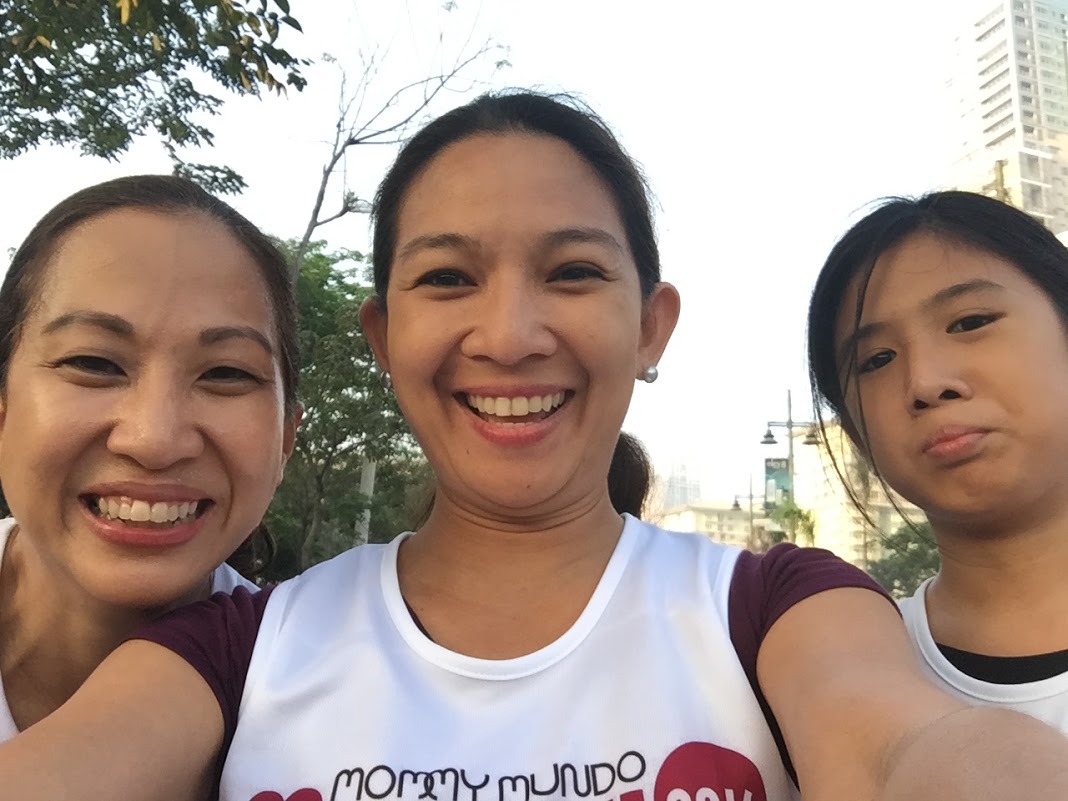 Halfway mark
As I was Prayer jogging, I was quite surprise that I was halfway to the finish line. That fast? Life is indeed short.  The truth is we don't really know when and where our finish line will be. There will be seasons of trials and seasons of great joy.  Enjoy every season. Life is not always rosy but seeing people run along side you, greeting you with smiles and cheers is God's way of encouraging us to keep going. Don't let disappointments stop you from running. If you want to survive this race, praising God is a good way staying in the course.
Road Blocks
I finally caught up with my son but he was not running anymore. As we walked side by side, he was telling me how he began running and was the 5th fastest person in the race. His legs started to hurt and he started to see himself moving slower and slower.  Now, he is already worn out. I had to explain that life is not a sprint but an endurance run.  How you start does not necessarily determine how you will end.  I saw him sulking on the fact that he can't be one of the first runners to finish the race. It prompted me to focus on some character traits teachings: to have a positive outlook, never quitting, and seeing hope in defeats. I have to remind him that his identity is never found in our achievement and accolades. His identity should be rooted in Christ. How Jesus sees him is more important than what the world demands of him. I have to lead him to trust in God and not rely on his own strength.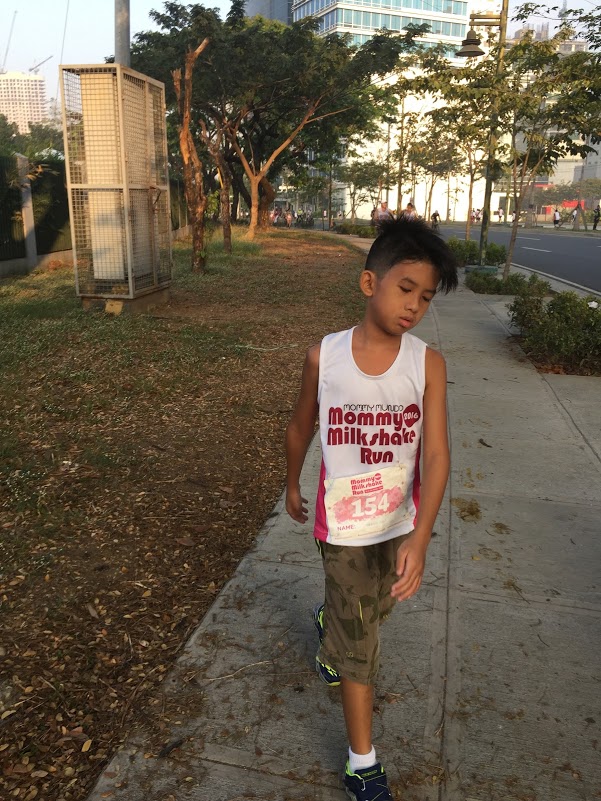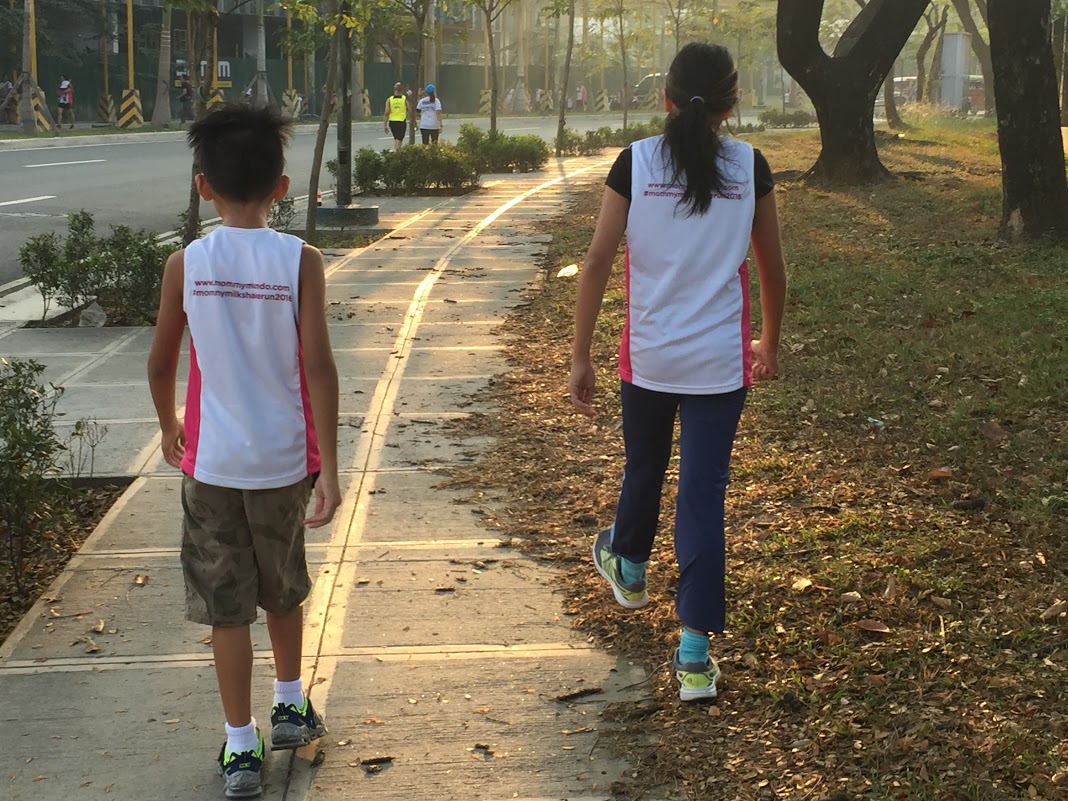 Sabrina also had some issues herself. She was avoiding the race crowd. She chose to run on the sidewalk grass area and not on the track.  She had to literally stop running to take out stones and twigs that got inside her rubber shoes. This illustrates a picture of people who struggle in their walk with Lord. As Rick Warren said, the Christian life is not for lone rangers. If we don't make ourselves accountable to people who can help us spiritually, we will have garbage and baggage come in our lives that will hurt us and slow us down.  Sometimes we think we're doing okay but when were exposed to wrong crowd, wrong entertainment, wrong influences – we are on a slippery slope.  The key learning here – stay on the course.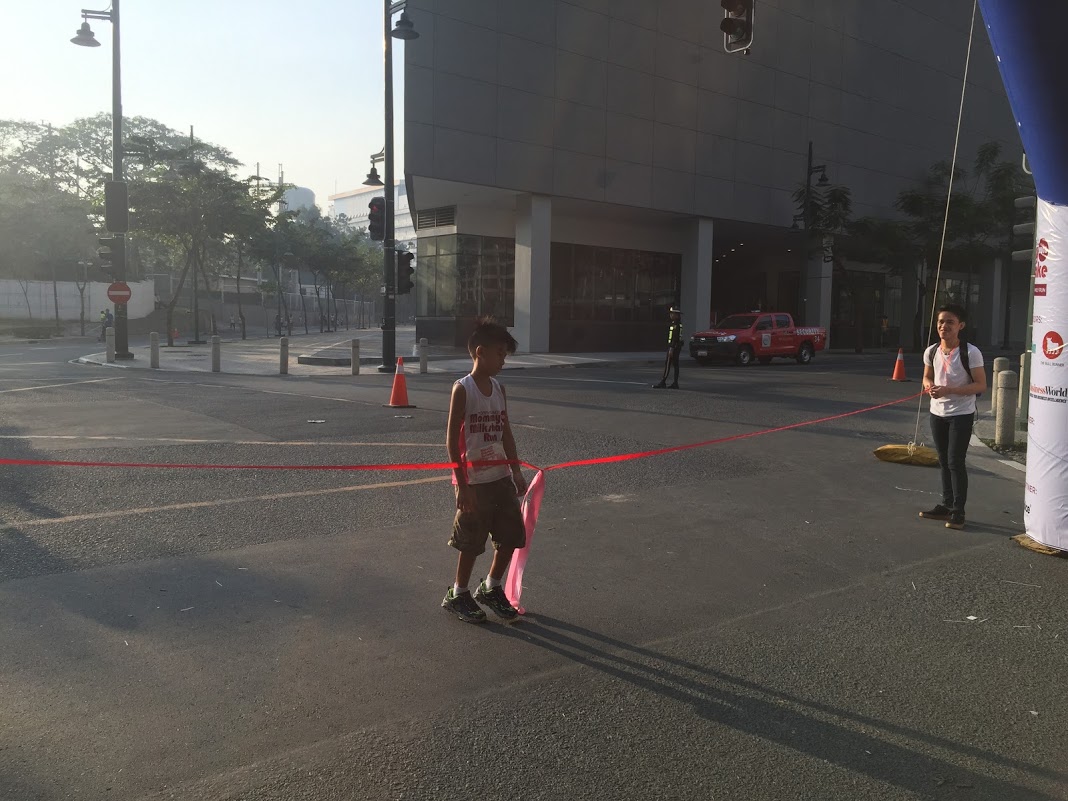 Finish Line
There is something special about seeing the finish line. I started to think about people I love who have gone ahead of us. What a grand celebration it must be to see Jesus face to face! The finish line gave me a taste of heaven… A cheering crowd, taste of victory, relief of being able to finish well and a good meal!
They will hunger no longer, nor thirst anymore; nor will the sun beat down on them, nor any heat; for the Lamb in the center of the throne will be their shepherd, and will guide them to springs of the water of life; and God will wipe away every tear from their eyes. – Revelation 7:16-17
Thank you Mommy Mundo for this run. I had more than just a run, I had a lot of  mommy thinking.