We talked about this day. We prayed and sought advice. We had long discussions.  This school year we finally walked into a new season for my older children: Sabrina and Matthew.  After 9 years of homeschooling, we have decided to take a new path for their education and bring them back to conventional school.  We did everything last minute. We let them take the exams last week of March. We enrolled them just before school orientation.  We bought their school needs the day before actual school. The truth is it was hard. It was hard for me to finally let them go.
I had many hesitations of bringing my kids to conventional school.  I did not want to deal with the traffic.  I only wanted them to be in a Christian environment. I was very picky about having only a handful of students per class and preferably affordable when it came to the tuition fee.  I still want to be ever present in the lives of my children's education. Unfortunately, with the new changes in the Philippines and with the new K12 system, we felt we needed to do this so that they would be able to adjust into the University set up in the future. With this in mind, I wanted to make sure they were prepared for it.
Despite my long list of requirements, the Lord has a way of really getting my attention. During one of my prayer walks, the Lord led me to see this Christian school that I mistakenly thought as an office building.  The school is just a street away from us. As a matter of fact, I get a full view of it from my prayer room. When my kids took the exams, we were so happy to know that their results gave them the opportunity to get scholarship. And just like the Lord personally answering my prayer, the classroom size is only 28 students per class.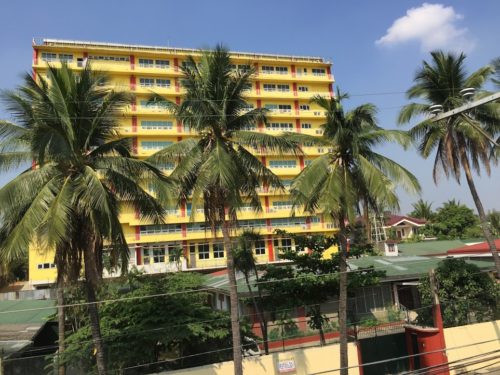 The first week was adjustment period in our home. Our daily schedule has changed. Unlike before, where we start our homeschooling at 9am, our kids need to be in school by 645am. They get off from school at 4pm with assignments to do for the next day. As a homeschool mom, this new norm was also a big adjustment for me.  After I send off my kids to school, I find myself having so much time. The truth is I don't know what to do with this spare time. I feel like I need to do something new like study again. I have caught myself staring and really having creative blocks.  I realize this is how "empty nest" syndrome feels like. It's like I lose part of myself.  After pouring out all my creative and crazy energies into my children, I now  find myself sort of displaced. I have been asking the Lord, how he wants to use me in this season.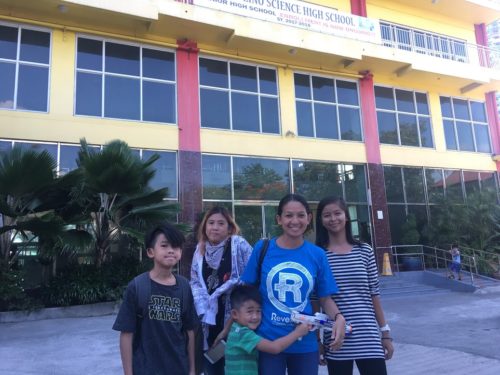 I realized I have to change my mindset about feeling empty and sad. I know this is exactly what God wanted for my children. I am to welcome this adjustment because it is all part of the needed process for God's plan in their life. I know God will launch them into the world and make His Name great through them. I decided I would play a part by being there as their guide and counselor. It is my intention now to focus on the things that help them be stronger not just in academics but in values specifically growing their relationship with the Lord . It is my goal that they become positive influencers among their peers.  I also want to continue building deeper relationships with my kids.
Despite these changes, there are new things that I am appreciating now. I look forward everyday to welcome my kids home after school.  I really appreciate the conversations we have about what transpired in their school day.  We have a lot of process time of what they think went right and what they should avoid and what they could improve on. We have much more discussion time where I get to hear their thoughts out in a very different perspective.  It's a whole new level of conversations.
I am appreciating how they're applying the values we have been teaching them for years. They can easily identify something that is morally right from wrong.  I am confident we have invested enough time for them to be grounded with the right convictions.
I am glad that they see the importance of our time homeschooling together. My son would often say "Mom can we homeschool again? I promise I will do even better." That is of course, such a big compliment.  Seasons may have change and we have our new normal. I am still blessed that the Lord brought me this far to witness my children bloom to where they are now.
As for me, it may feel like an empty nest – but the truth is I just gave my kids wings.   It's a new season and I am awaiting the next assignment the Lord will entrust to me.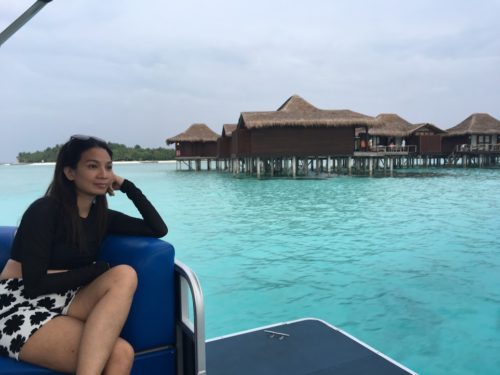 Ecclesiastes 3: 2-8
For everything there is a season,
    a time for every activity under heaven.
A time to be born and a time to die.
    A time to plant and a time to harvest. 
A time to kill and a time to heal.
    A time to tear down and a time to build up.
 A time to cry and a time to laugh.
    A time to grieve and a time to dance.
 A time to scatter stones and a time to gather stones.
    A time to embrace and a time to turn away.
 A time to search and a time to quit searching.
    A time to keep and a time to throw away.
 A time to tear and a time to mend.
    A time to be quiet and a time to speak.
 A time to love and a time to hate.
    A time for war and a time for peace.