Homeschooling is already the road less travelled but who said that Homeschooling should be a lonely path? I am thanking God that I started to homeschool in the 21st century because at this era, there are no excuses for anyone not to homeschool. All information and tools are readily available online. You have the widest array of curriculum that you can pick from that will benefit your kids based on your teaching style. Before I am their teacher, homeschooling has taught me to be the student first. If I am to teach something, I need to study it too. I thank homeschooling for giving my creative side a new source of inspiration as well as expression. My creativity has stretched to a whole new level simply because I am reconnecting back to past nuggets of knowledge. I just so love it!
Homeschooling in today's generation is a very social one. I am thanking that there are Facebook community pages such as Homeschoolers in the Philippines and Pinoy Homeschooling where people can exchange notes, encourage each other and learn more about homeschooling. But the greatest among these I have found is being part of a Homeschool COOP. A COOP is a group composed of homeschooling families that gather to learn together, encourage each other and let homeschoolers socialize with their peers.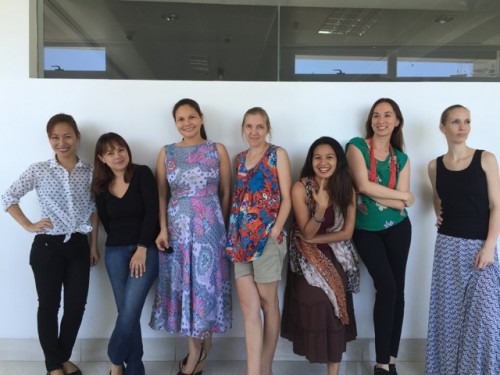 I am blessed to be surrounded with very amazing women in this COOP. Looking at each one, these women had very successful careers in the workplace. I am around chefs, known athletes, top executives, bankers, musical directors and great artist. Today they are putting all their passion, skills and knowledge in homeschooling their children. In this season of our lives as homeschool parents, we gather every Wednesday with the same vision and goal: to raise the next generation godly leaders.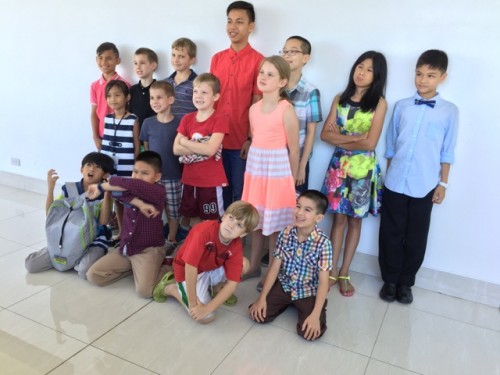 So what does our Wednesdays look like? We agreed that we wont tackle the major subjects because we all are in different grade levels but we could find something we can do in common and those were Home Economics, Music, Literature, Arts and PE. We check in at 9am for either ART classes (using 1st year college curriculum) or cooking/baking basics. We then move to Speech class and music (voice/choral) class. We finally finish with PE with an exposure to different sports.
Just last week we finished our quarter and we had a little thanksgiving party. While we were all eating and chatting away, I quietly was praying and thanking God that these families are walking along side mine. Homeschooling is not just for my children. It has impacted my whole family. They are my accountability partners as I am training my children. We look out for each other – when someone is stuck or are having problems, one of them will always help find a way. They are my prayer partners. Parenting is not an easy task. We need the grace of Jesus daily. When you know you have people praying for you, even on a tough homeschooling day there is that hope that it will get better. Our relationships are rooted in Jesus and with that I know we will be friends for life. These families have been one of my closest next to family. I would not have this deep connection if I did not obey God's leading. I'm so glad I took that leap of faith 7 years ago to start a whole new adventure with my children. When God puts you on an assignment it is true – he will equip you and surround you with the right people. This is truly what its like to be in God's family.
No homeschooler should be a lone ranger. I encourage you to be in a Homeschool COOP and reap the benefits of not just learning but growing in the faith.
To end this, I am so blessed to have taught speech class for this quarter. I have seen the kids from being the shy type to having full confidence speaking in front of an audience. I will one day post their videos of their speeches. For fun, I put this video together to remind how tongue twisters help loosen the tongue and allow them to learn how to speak clearly.